Spring Semester 2020
————— ————— ————— ————— ————— ————— ————— ————— ————— ————— ————— ————— ————— ————— ————— ————— ————— ————— ————— ————— ————— ————— ————— ————— ————— ————— ————— ————— ————— ————— ————— ————— ————— ————— ————— ————— ————— ————— ————— ————— ————— —————
DES // 511 —— Advanced Design 2

DES // 512 —— Documentation Studio
DES // 520 —— Copy Shop

Workshop —— Basil.js
Workshop —— Art Book
————— ————— ————— ————— ————— ————— ————— ————— ————— ————— ————— ————— ————— ————— ————— ————— ————— ————— ————— ————— ————— ————— ————— ————— ————— ————— ————— ————— ————— ————— ————— ————— ————— ————— ————— ————— ————— ————— ————— ————— ————— —————


Research Project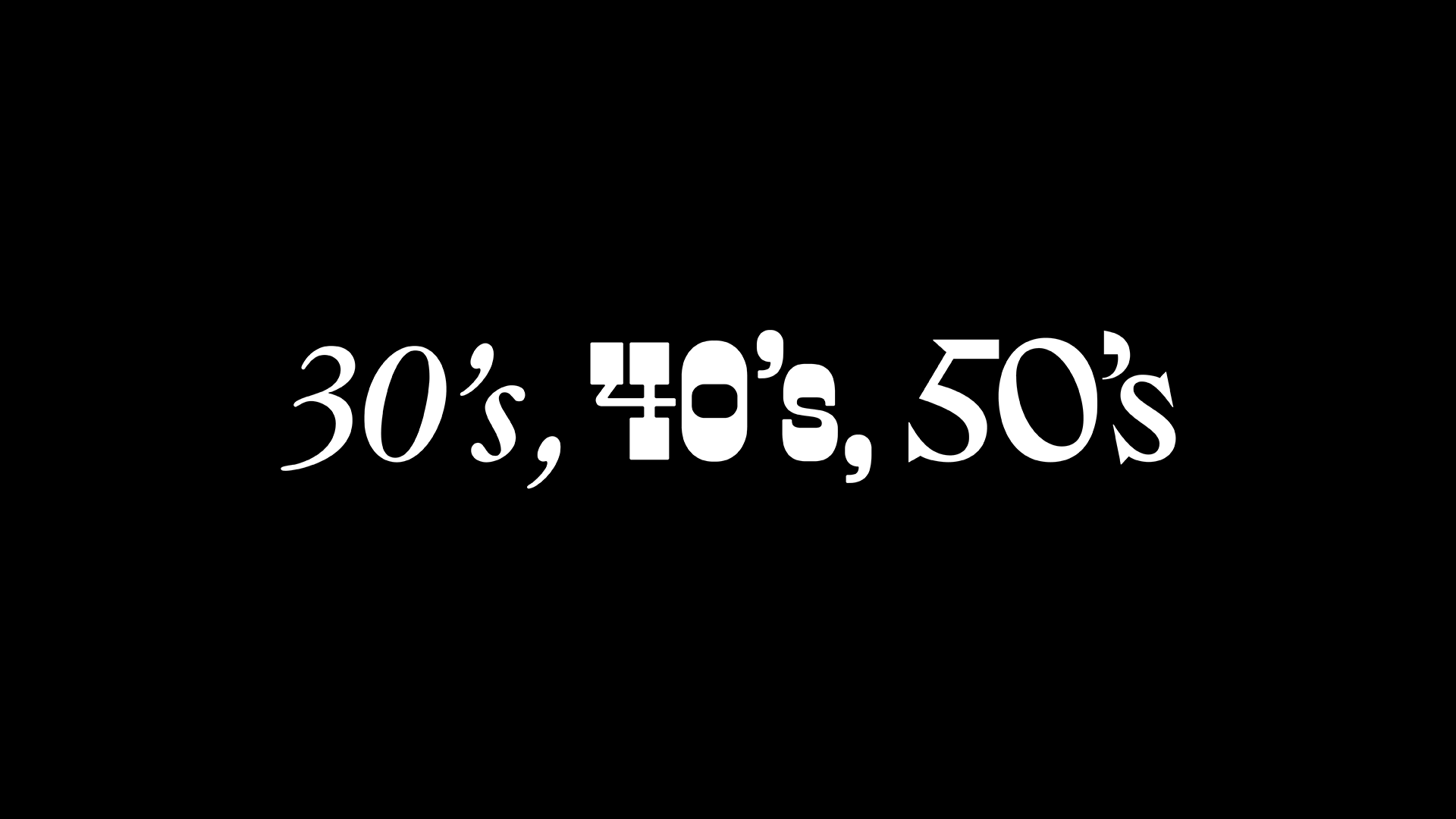 My research around copying was based in the notion of the mashup. This started with the investigation of experimental composers like
John Cage
,
Halim El-Dabh
,
Pierre Schaffer
and
Pierre Henry
(slide 2). Next, the mashup was traced to harlem through turntablism and sampling by looking into influential DJs including
Kool Herc
,
Grandmaster Flash
and
Afrika Bambaataa
as well as its connection to postmodern art (slide 3). From there, I dug into the various compositions of mashups (
A+B
,
(A+B)*12
,
(A+B+C+D+…AA+BB+CC+DD)*12
,
(A/10+B/5+A/2+B/10)*12
) and examples of each, the most notable being Danger Mouse's Grey Album (slide 4). Finally, I wrapped the presentation by bringing it back to design. Noting that we are often mashup artists using visual language instead of sound, and questioning what that means for authorship through analyzing examples like
acidgraphix
and the
Boot Boyz
(slide 5).
Free Rolex

Cheap copy of a rich original. Inspired by the fake rolex watches remembered from childhood (specifically an 8th grade trip to Washington D.C.). These Rolex watches were printed 4-color via risograph and distributed for free.
Studio Project
This project explores copying further by looking at the original copied object. It is my intent with this project to produce a postmodern/post-internet/post-print version of the
Gutenberg Bible
. Initially, this was intended to be printed but it has transitioned to a digitial format (maybe for the better). The final form of this publication will be a flash drive. On the drive there will be multiple folders representing the 66 books found in the bible, and within each folder will be manipulated/experimental versions of the corresponding pages. This project is a work in progress and is on track to be completed this summer in advance of the Chicago Artbook Fair next fall.
Fig 1:
Early explorations
Fig 2:
Continued visual exploration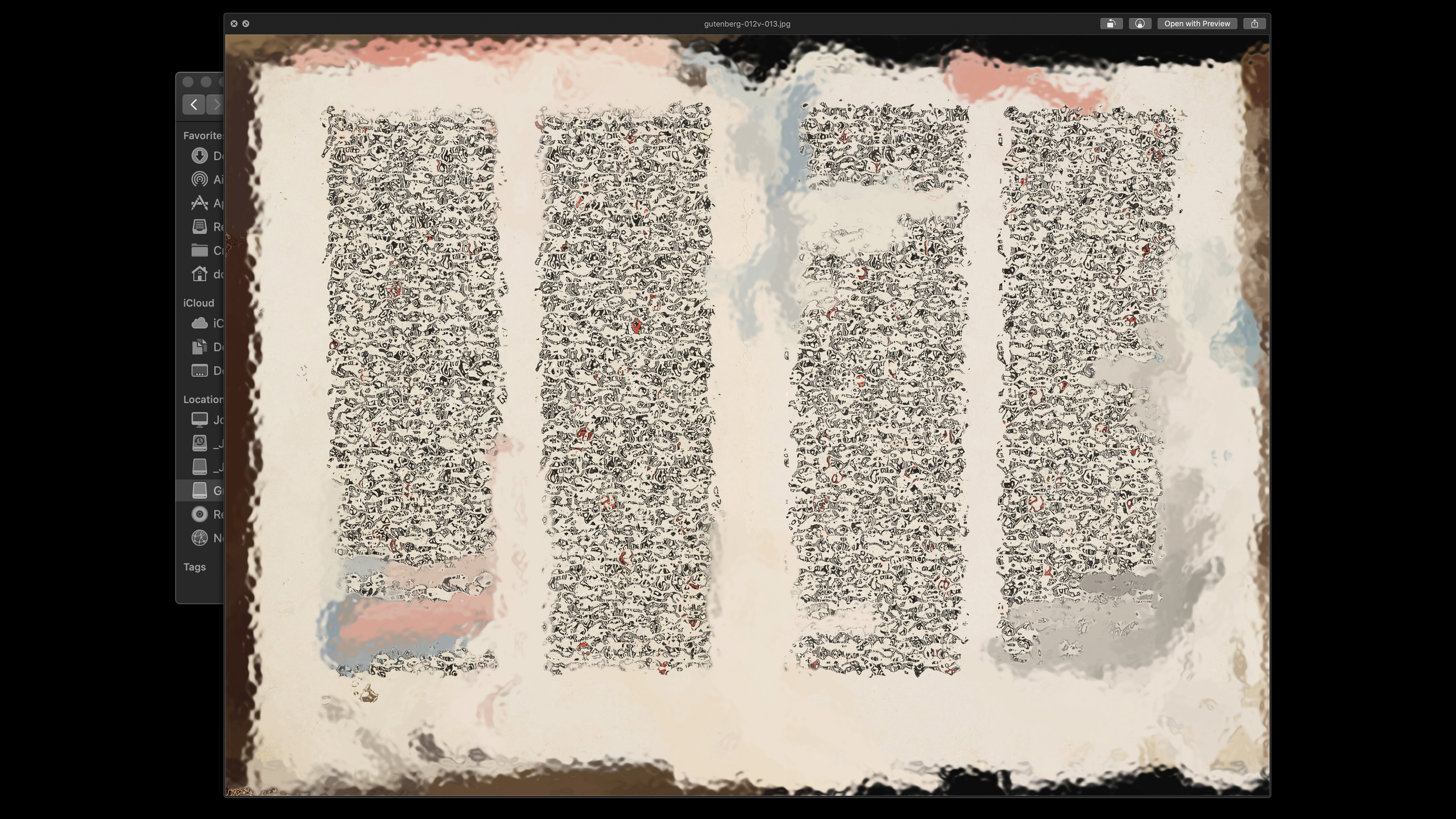 Fig 3:
Current status of project (both formal explorations and publication structure)
————— ————— ————— ————— ————— ————— ————— ————— ————— ————— ————— ————— ————— ————— ————— ————— ————— ————— ————— ————— ————— ————— ————— ————— ————— ————— ————— ————— ————— ————— ————— ————— ————— ————— ————— ————— ————— ————— ————— ————— ————— —————