Fall Semester 2020
Midterm
Learning Journal
————— ————— ————— ————— ————— ————— ————— ————— ————— ————— ————— ————— ————— ————— ————— ————— ————— ————— ————— ————— ————— ————— ————— ————— ————— ————— ————— ————— ————— ————— ————— ————— ————— ————— ————— ————— ————— ————— ————— ————— ————— ————— ————— ————— ————— ————— ————— ————— ————— ————— ————— ————— ————— ————— ————— ————— ————— ————— ————— ————— ————— ————— —————
DES // 540 —— Research Studio
DES // 500 —— Political Ecology
DES // 520 —— Agathokakological Tendencies
————— ————— ————— ————— ————— ————— ————— ————— ————— ————— ————— ————— ————— ————— ————— ————— ————— ————— ————— ————— ————— ————— ————— ————— ————— ————— ————— ————— ————— ————— ————— ————— ————— ————— ————— ————— ————— ————— ————— ————— ————— —————
Initial Sketches and Models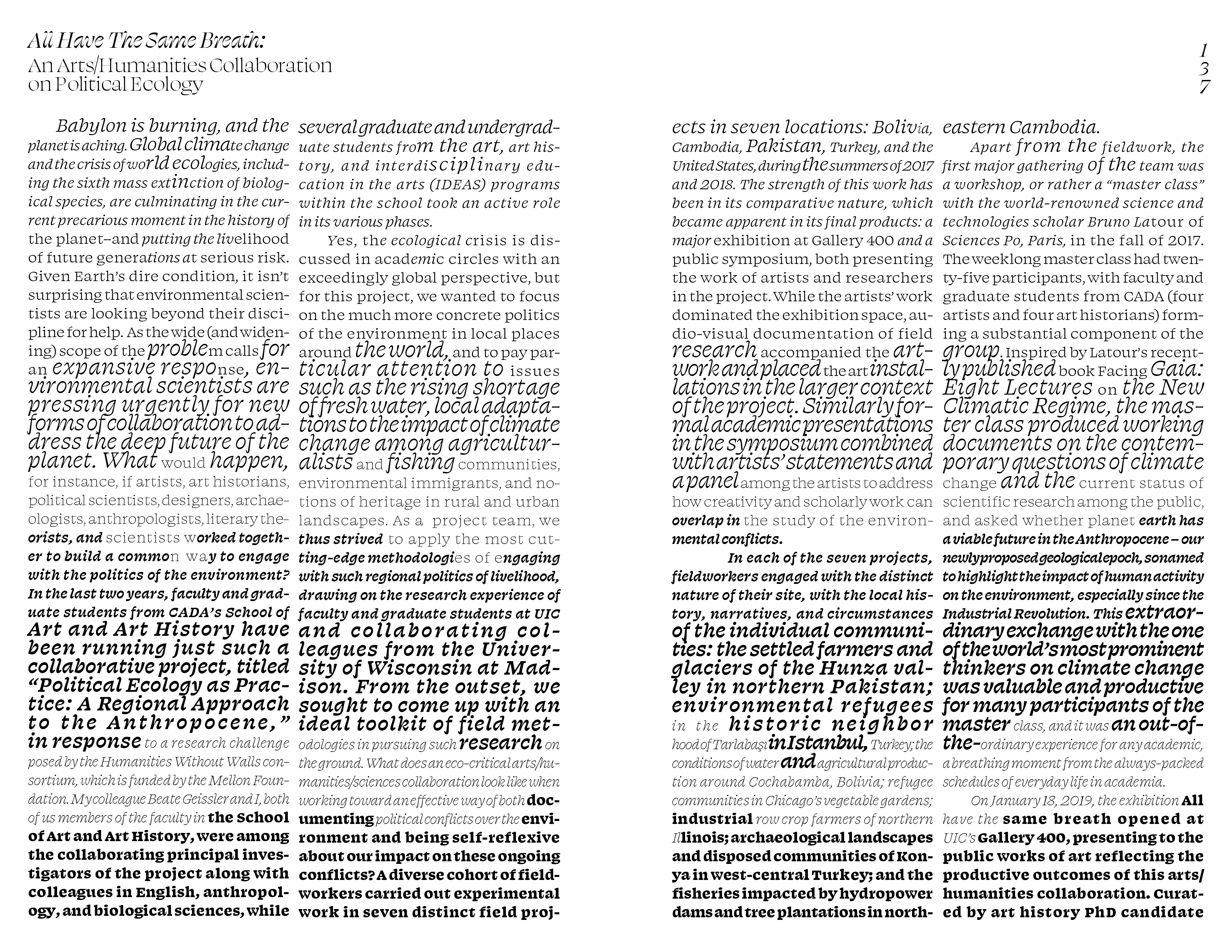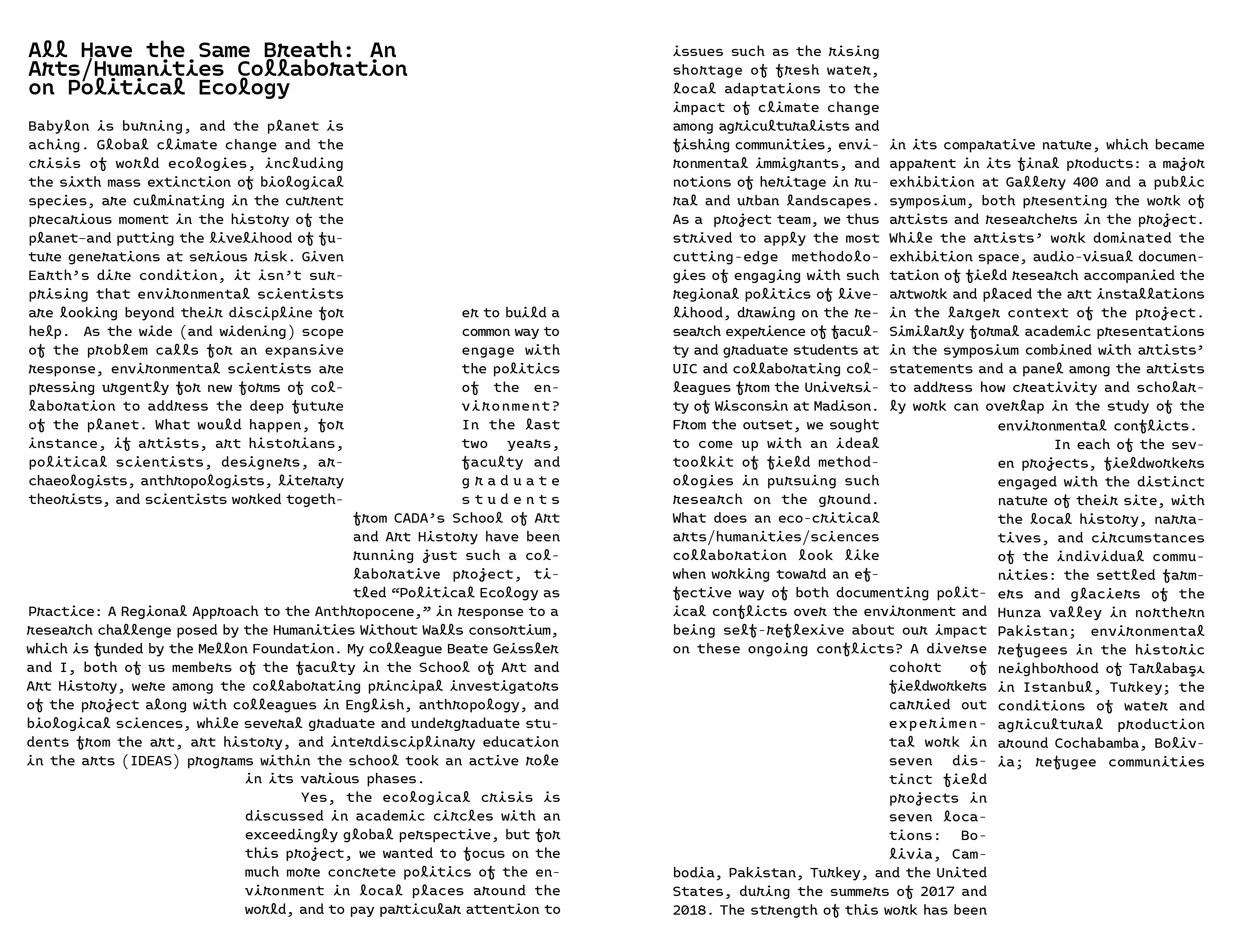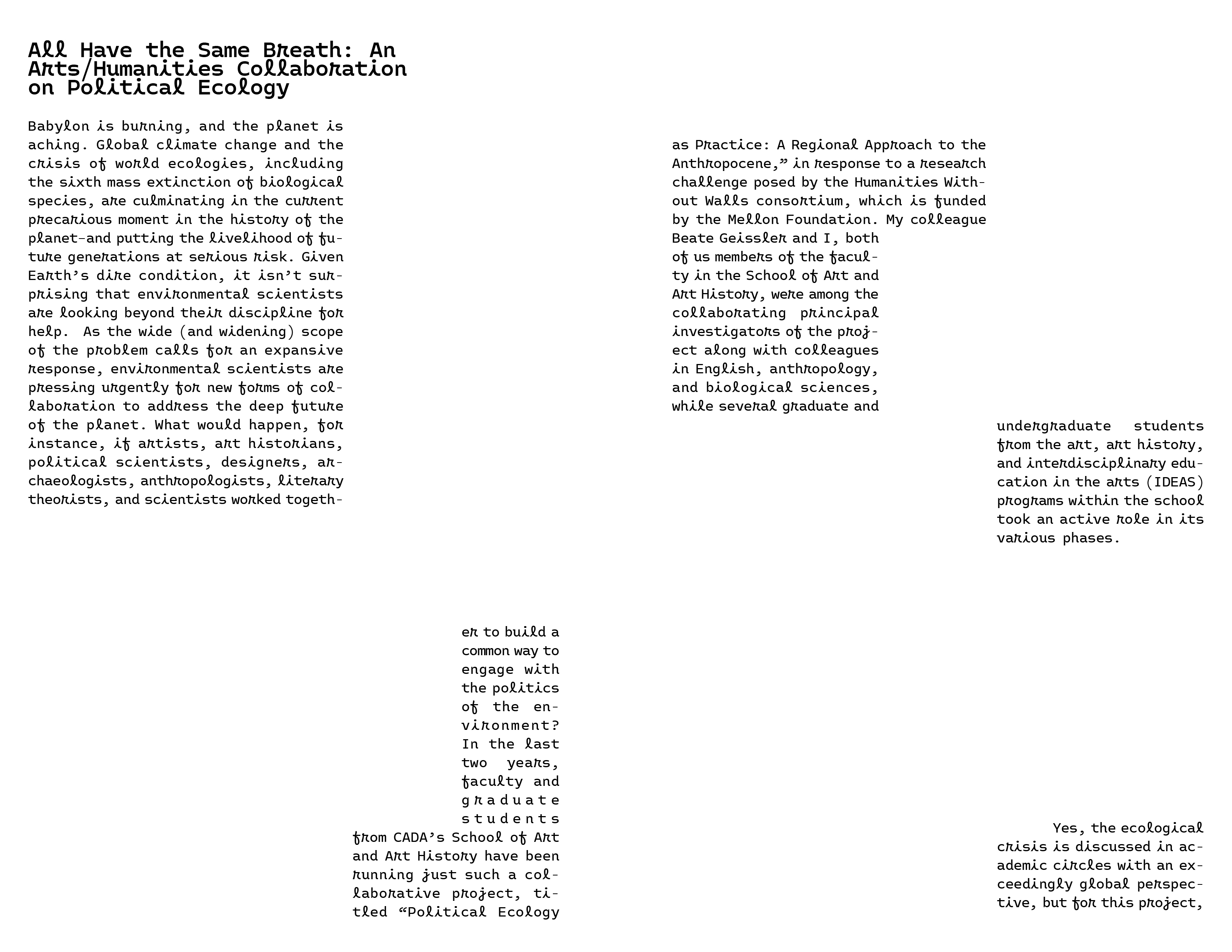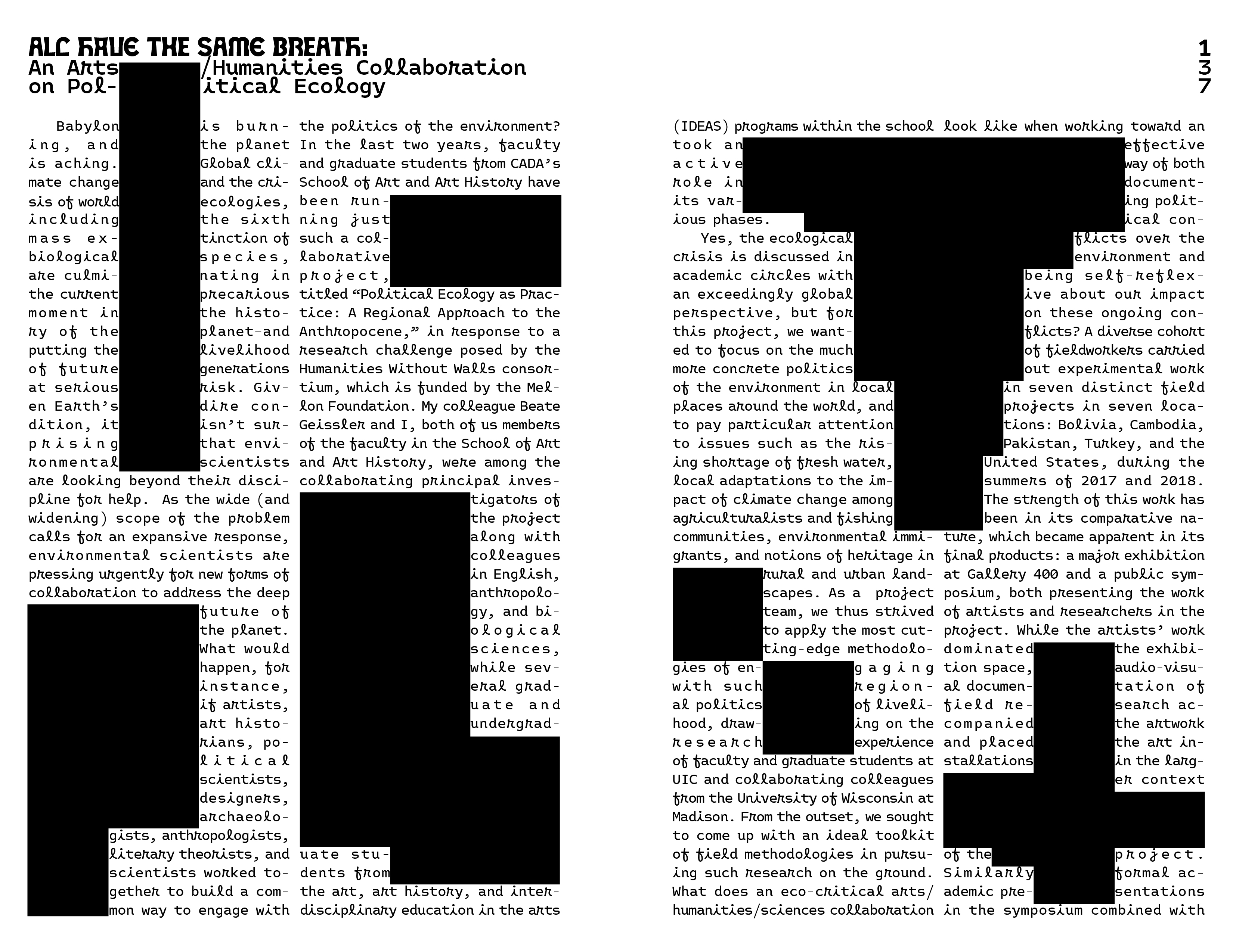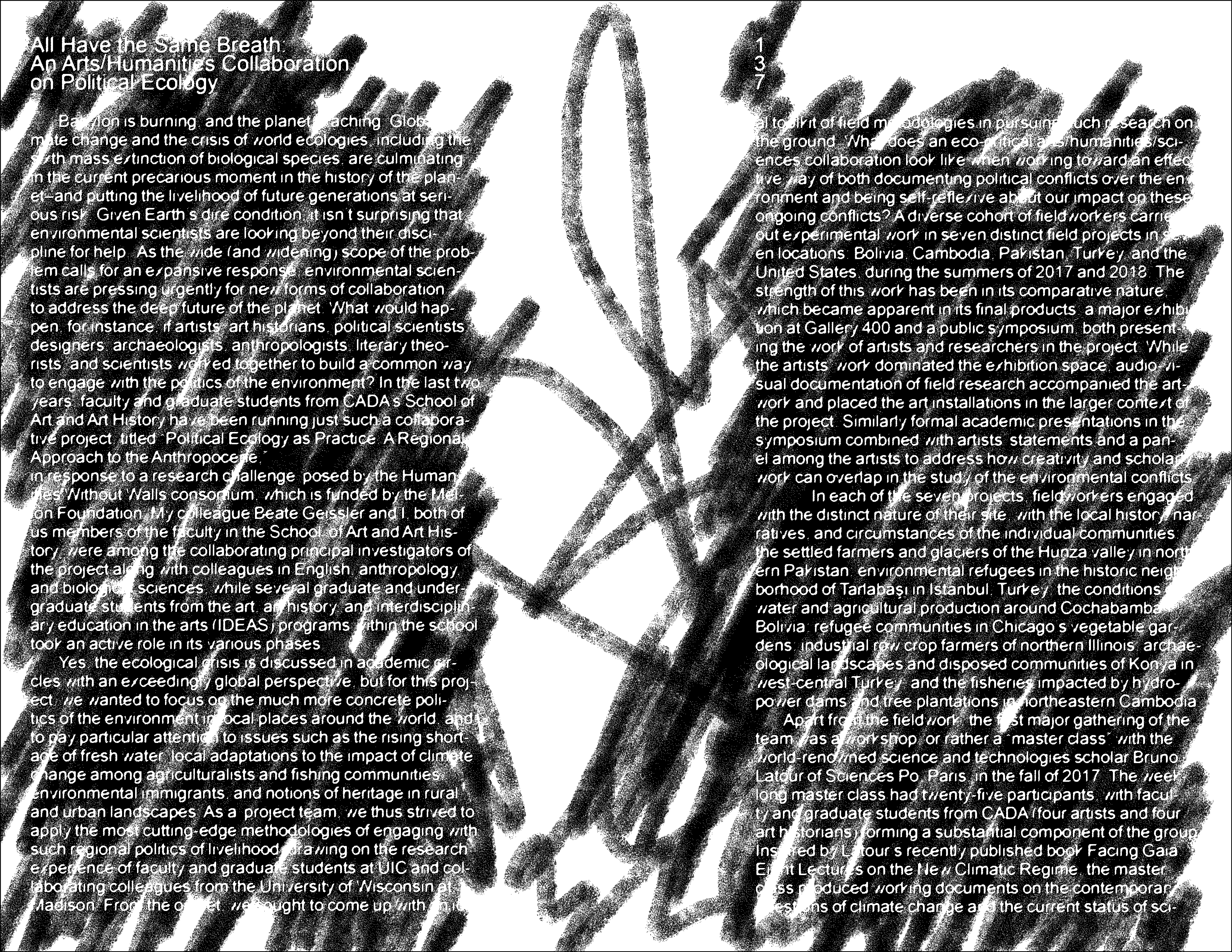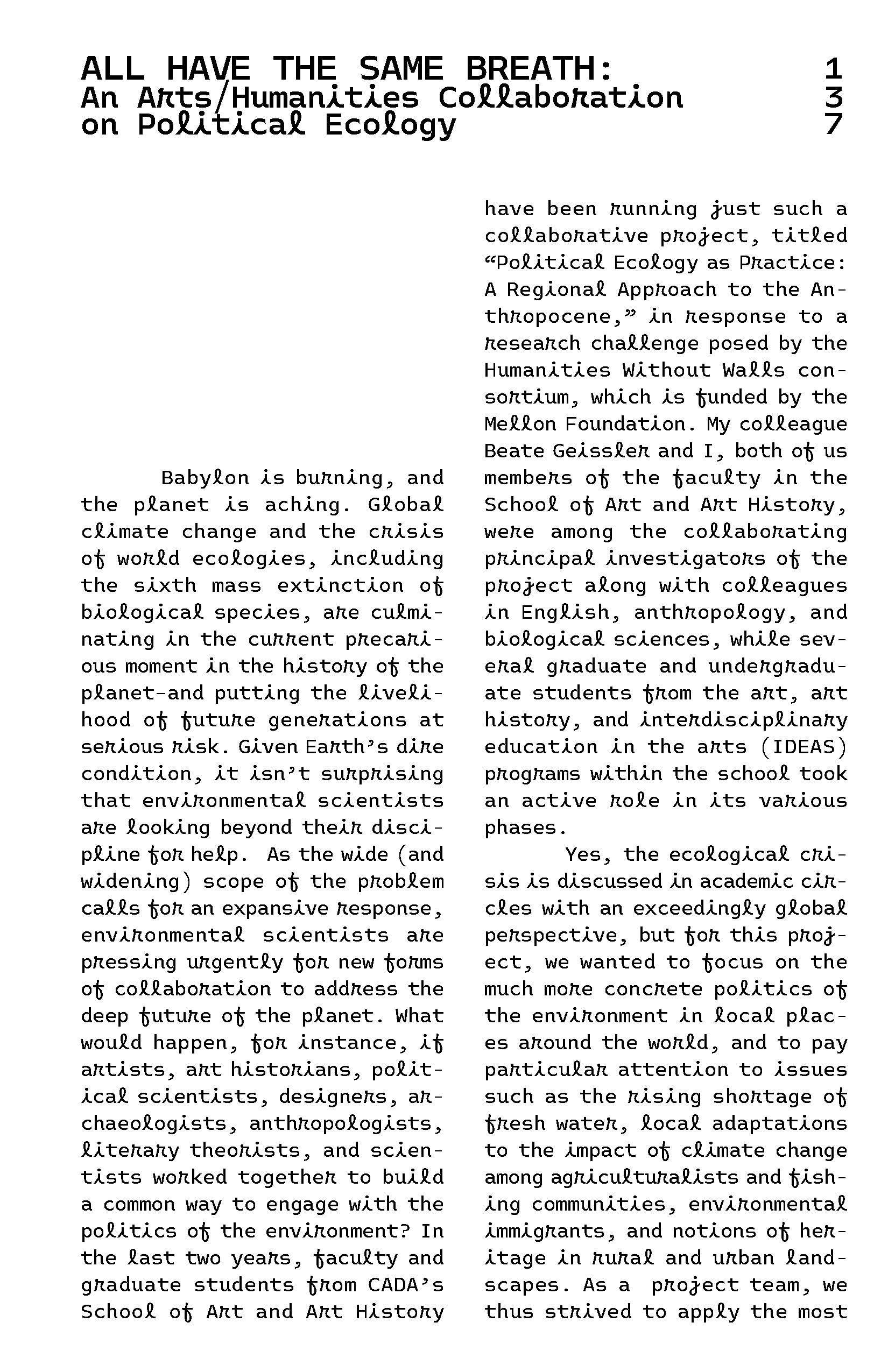 Initial sketches relating to the Anthropocene as well as the Humanities Without Walls project/publication. These spreads attempt to lean into the idea of site specificity, questioning how type can be site specific or how it and the text can/should change when introduced to specific sites.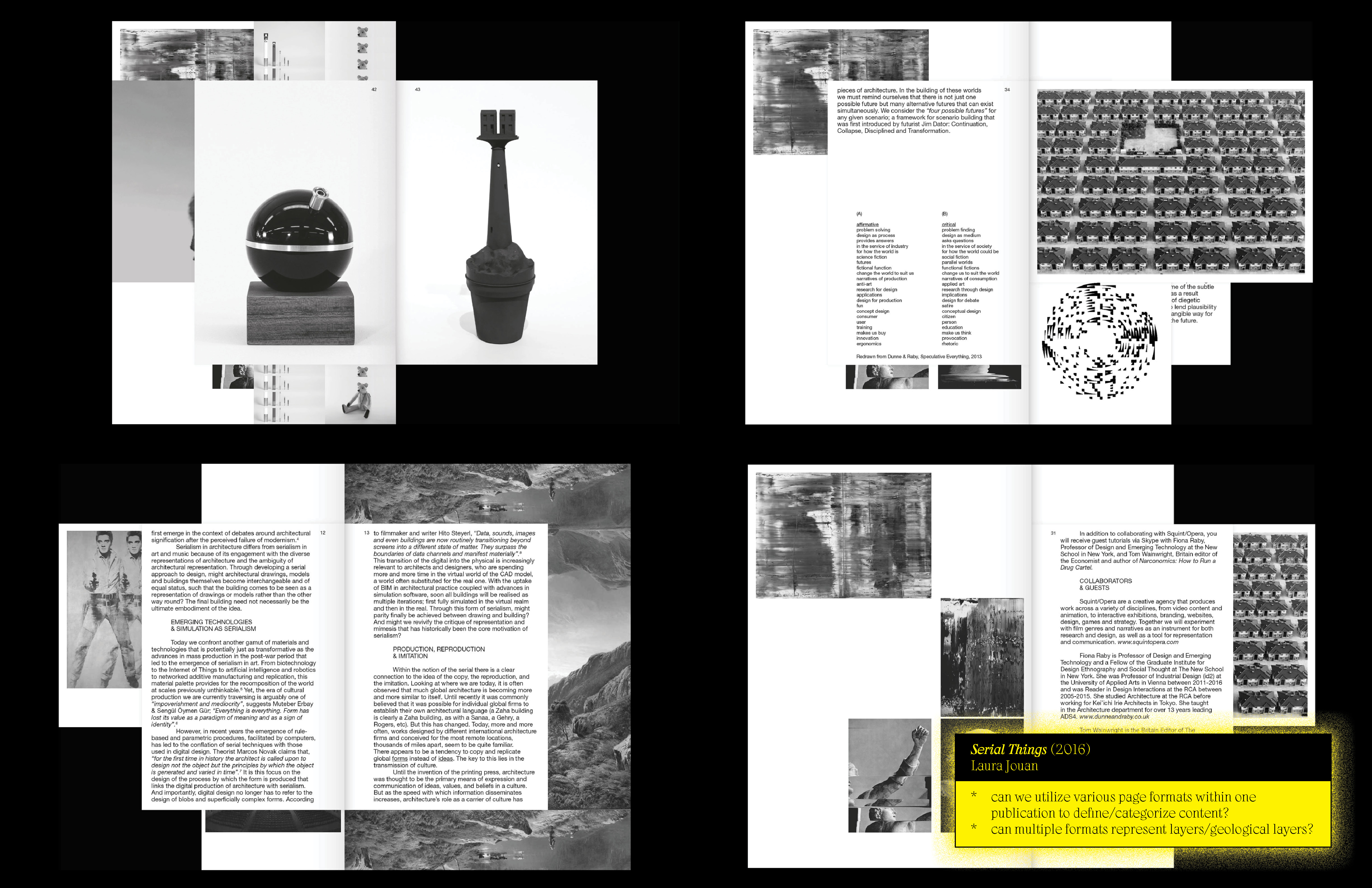 Initial thoughts/model research on how we as a group could produce a publication that exists outside of something more traditional or how the overall form can be infromed or influenced by the content.




Sketch relating to how we could produce this group publication while taking into consideration the different site represented within each section of the publication. Allowing for visual relationships to be shown between sections based on site specifics. This sketch also shows the publication being ring-bound so that the order of the sites is not fixed.


Group Section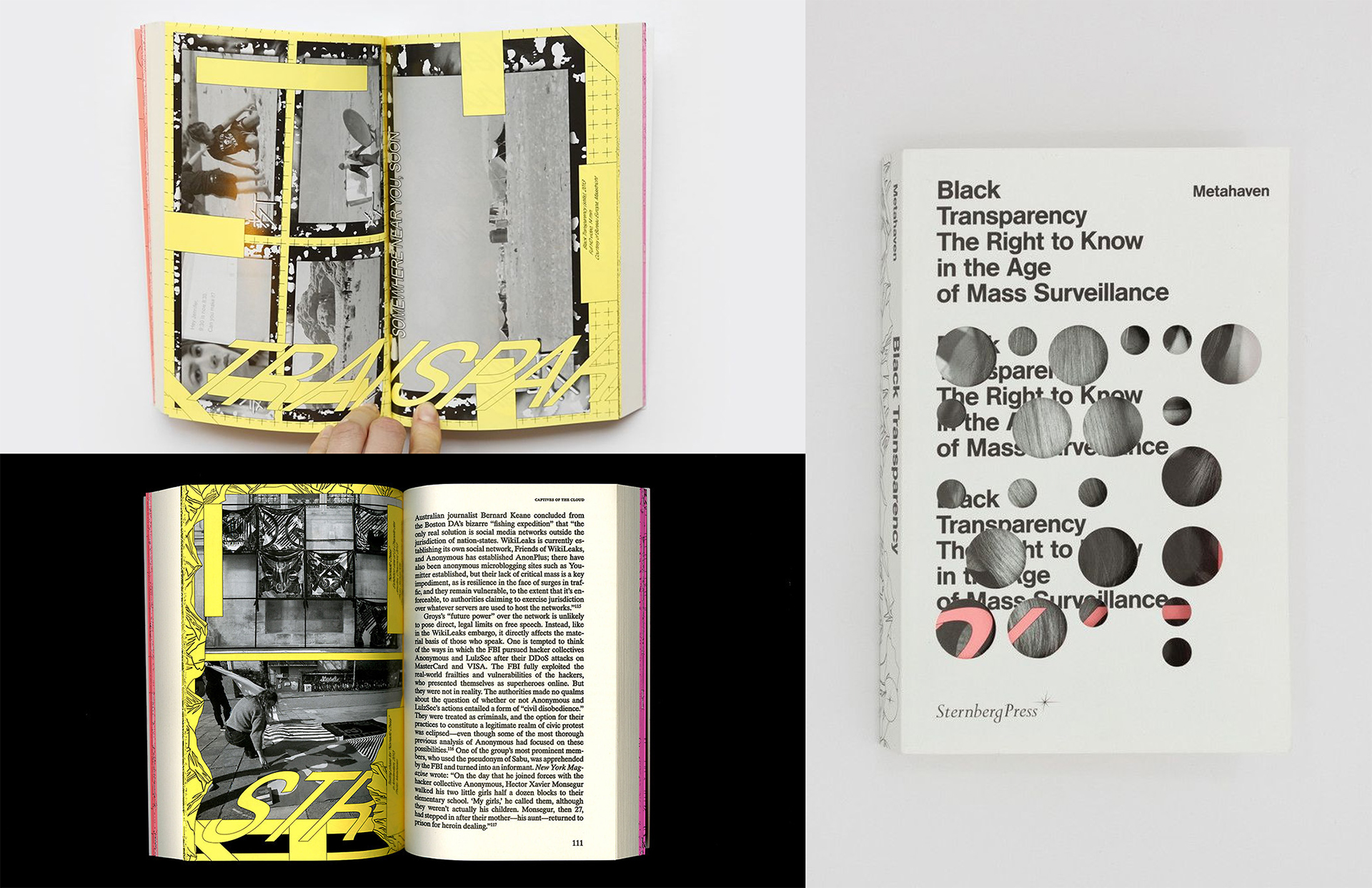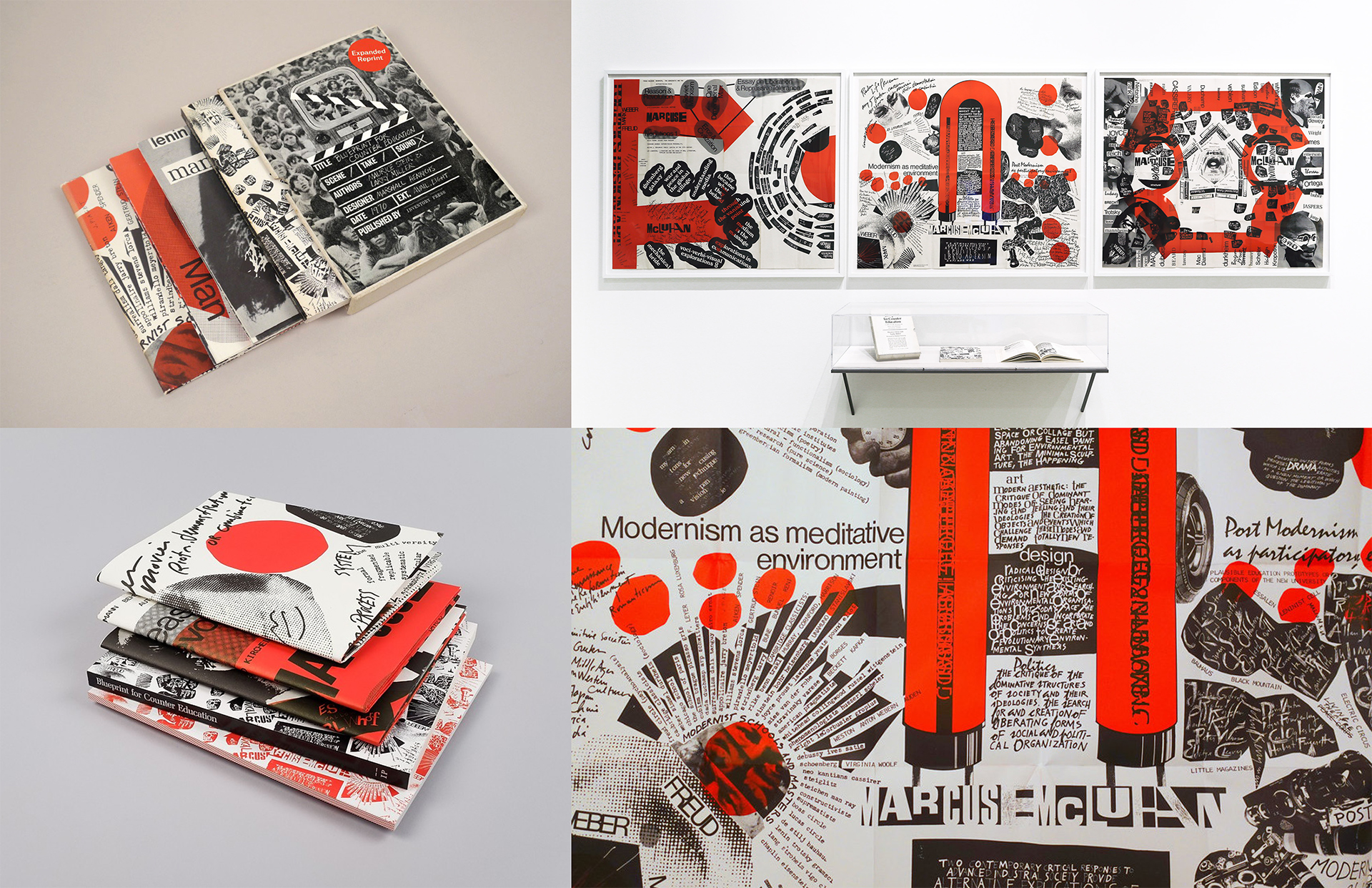 Our group chose the section of the publication that relates to Bruno Latour. The content assigned to this section includes both an interview with Latour as well as content (or lack thereof) from a masterclass conductor in conjunction with Latour. Currently we are opting to focus efforts on the interview content since the masterclass content is light and or not well defined. Currently we are talking with the individuals who conducted the interview (Andrew Osborne and Casey Corcoran) about form, but as it stands they will be providing additional analysis/dissection/forwards projection of the interview. Last we talked the idea was that this would exist as accompanying text, but after discussing it this week as a group we are thinking that it may be more interesting if all of the additional critique were to exist as footnotes and visual design interventions allowing for internal dialectic (Oscar's words). Shown above are models that we shared with Andrew and Casey in order to facilitate a discussion around how this portion of the larger publication could take form. It is our hope that this ends up being as much authored by us as it is Andrew and Casey, something they seemed to be on board with in our initial conversation.

————— ————— ————— ————— ————— ————— ————— ————— ————— ————— ————— ————— ————— ————— ————— ————— ————— ————— ————— ————— ————— ————— ————— ————— ————— ————— ————— ————— ————— ————— ————— ————— ————— ————— ————— ————— ————— ————— ————— ————— ————— —————