Fall Semester 2020
————— ————— ————— ————— ————— ————— ————— ————— ————— ————— ————— ————— ————— ————— ————— ————— ————— ————— ————— ————— ————— ————— ————— ————— ————— ————— ————— ————— ————— ————— ————— ————— ————— ————— ————— ————— ————— ————— ————— ————— ————— —————
Final Outputs
Learning Journal
————— ————— ————— ————— ————— ————— ————— ————— ————— ————— ————— ————— ————— ————— ————— ————— ————— ————— ————— ————— ————— ————— ————— ————— ————— ————— ————— ————— ————— ————— ————— ————— ————— ————— ————— ————— ————— ————— ————— ————— ————— —————
DES // 540 —— Research Studio
DES // 500 —— Political Ecology
DES // 520 —— Agathokakological Tendencies
————— ————— ————— ————— ————— ————— ————— ————— ————— ————— ————— ————— ————— ————— ————— ————— ————— ————— ————— ————— ————— ————— ————— ————— ————— ————— ————— ————— ————— ————— ————— ————— ————— ————— ————— ————— ————— ————— ————— ————— ————— —————
Character Bios / Instructions / Entities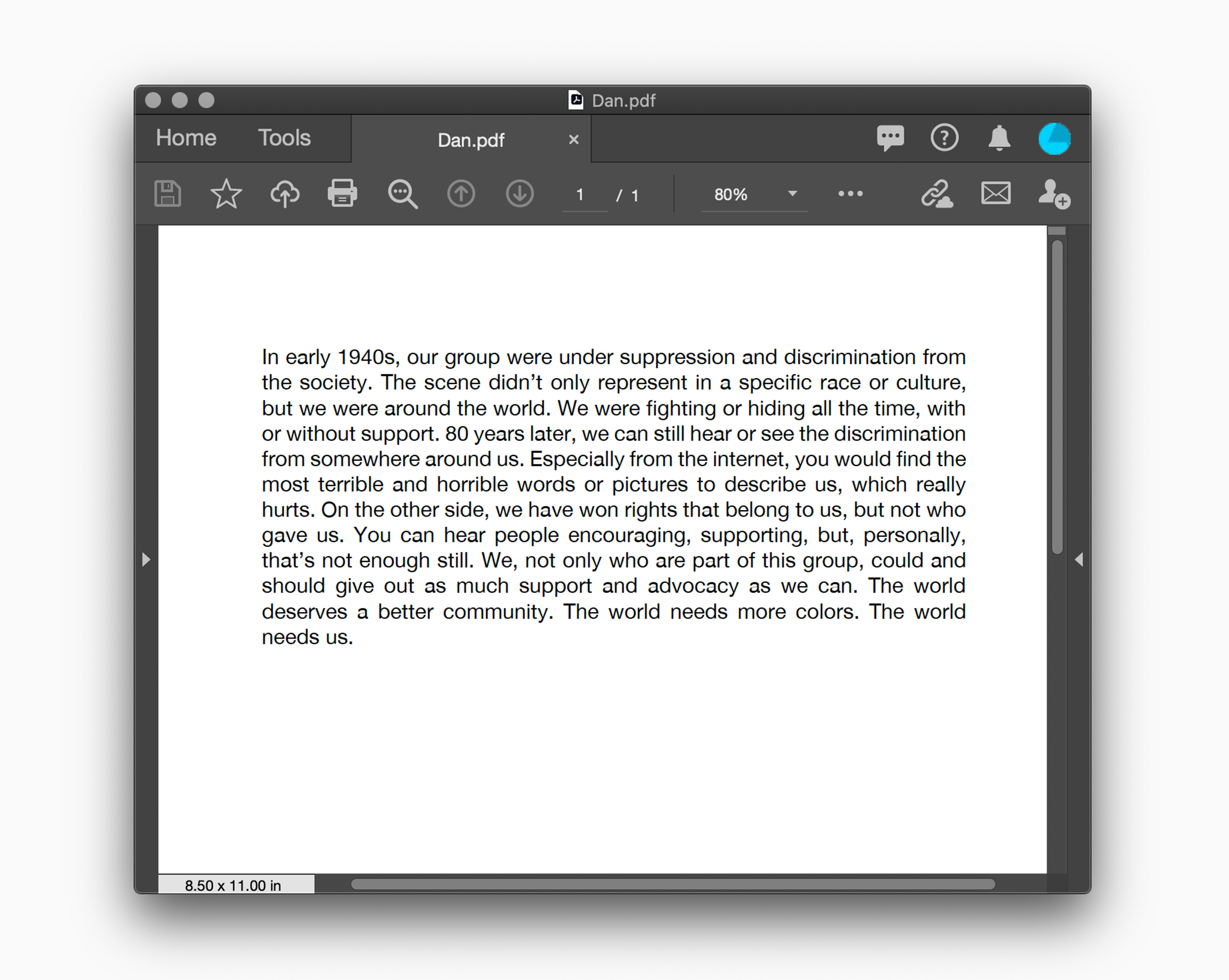 Click to enalrge : 1) Sent character bio 2) Received character bio 3) Sent mask instructions 4) Received mask instructions 5) Sent entity 6) Received entity


Received Character Mask


After creating and receiving both character bios and mask instructions it was time to create my mask for Mr. Hongdae (Mr. H). While working on my mask I wanted to avoid walking into any territories that may seem as if I was appropriating some sort of traditional mask, an issue I found in my early sketches. I finally was able to break from that by choosing to adopt visual languages from folk art, specifically Wayne White. I leveraged methods of bricolage and paper mache to achieve the mask shown above. While it is more figurative/human that I had intended, I am happy with the results. I attempted to create a character that was true to the bio by creating a character that could come across as ultra-hip and a little full of themself, while also considering this individual's gentrifier nature (something also reflected in the instructions). More notes and prcess can be found in the DES 520 section of my learning journal.


Received Character & Entity Conversation


It wasn't blatantly obvious, at least not to me, what sociopolitical issue was being highlighted in my received entity bio. There were a few things that it seemed like it could have been to me including, but not limited to, racism, segregation, and the persection of minority groups in WW11. But I ultimately landed on the LGBTQ+ rights. I wrote the conversation between this unknown entity and Mr. H as a text conversation and executed it a p5.js sketch. To read the full conversation click here.


Script Performance
Our group will be performing multiple scripts from the class via Zoom at 10:30am this Tuesday.
————— ————— ————— ————— ————— ————— ————— ————— ————— ————— ————— ————— ————— ————— ————— ————— ————— ————— ————— ————— ————— ————— ————— ————— ————— ————— ————— ————— ————— ————— ————— ————— ————— ————— ————— ————— ————— ————— ————— ————— ————— —————