Fall Semester 2020
Midterm
Learning Journal
————— ————— ————— ————— ————— ————— ————— ————— ————— ————— ————— ————— ————— ————— ————— ————— ————— ————— ————— ————— ————— ————— ————— ————— ————— ————— ————— ————— ————— ————— ————— ————— ————— ————— ————— ————— ————— ————— ————— ————— ————— —————
DES // 540 —— Research Studio
DES // 500 —— Political Ecology
DES // 520 —— Agathokakological Tendencies
————— ————— ————— ————— ————— ————— ————— ————— ————— ————— ————— ————— ————— ————— ————— ————— ————— ————— ————— ————— ————— ————— ————— ————— ————— ————— ————— ————— ————— ————— ————— ————— ————— ————— ————— ————— ————— ————— ————— ————— ————— —————
Diagram


For the diagram project we were asked to analyze our topic of research (subversive education) through a selected item (pocket knife). I chose the knife because I feel like this is a good representation of subversive thought/education in that it can be both a tool and a weapon. The knife animates into the form of a flower in order to create something that is both beautiful and potentially unsettling (as well as hypnotic). The knife is surrounded by notes taken from both research and readings.

Click through these links to see the final version as well as versions one, two, and three.


Catalog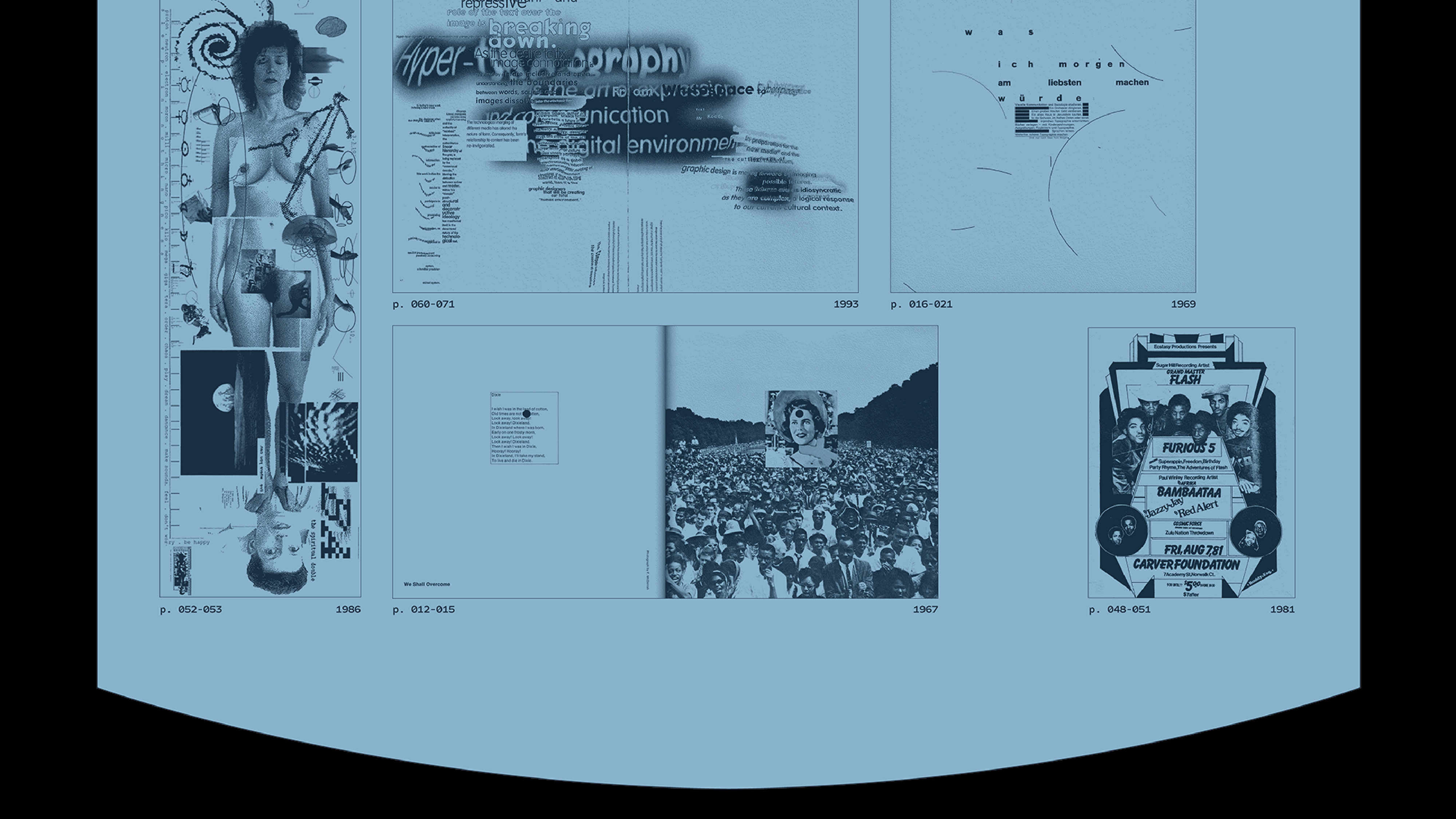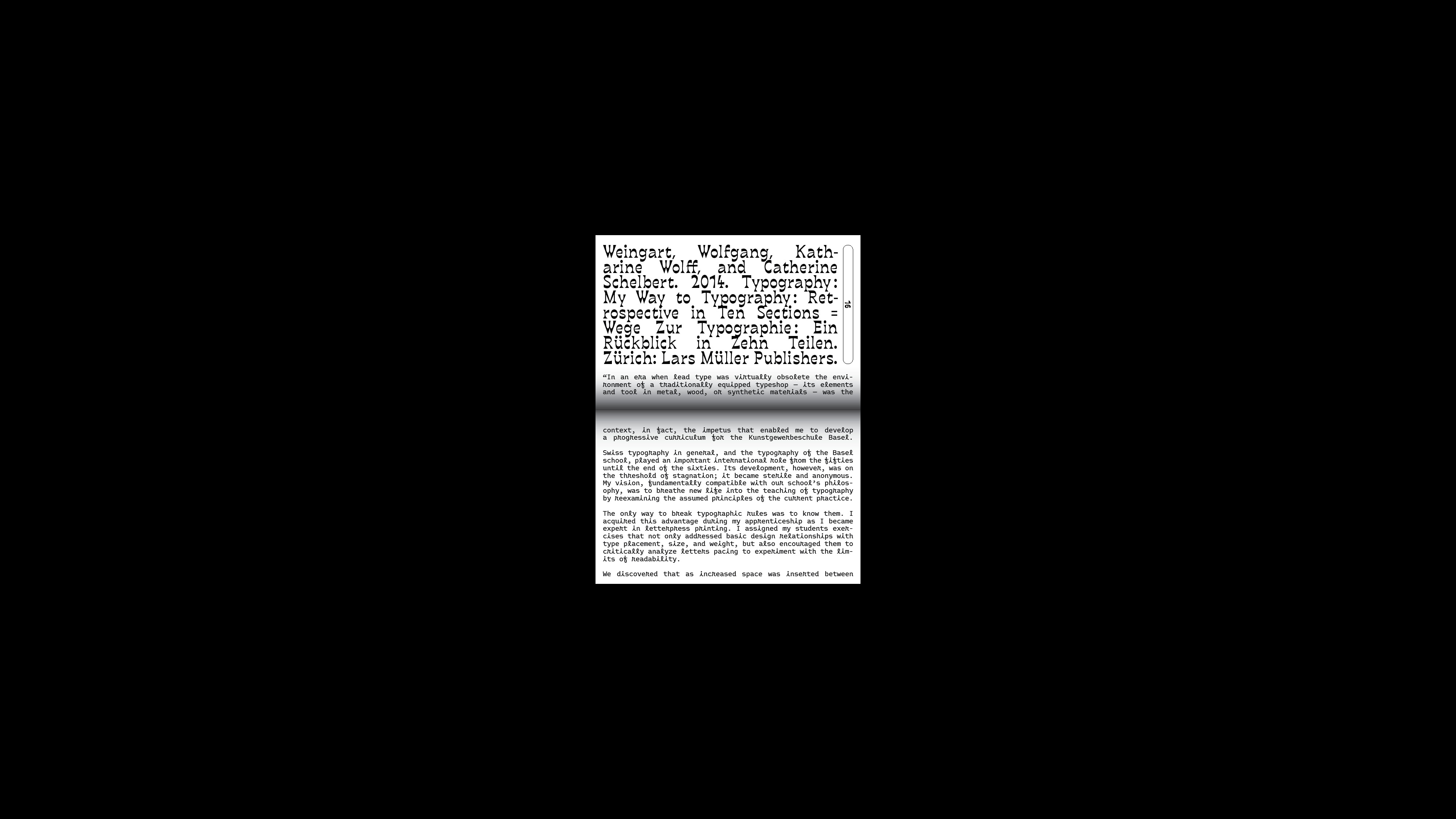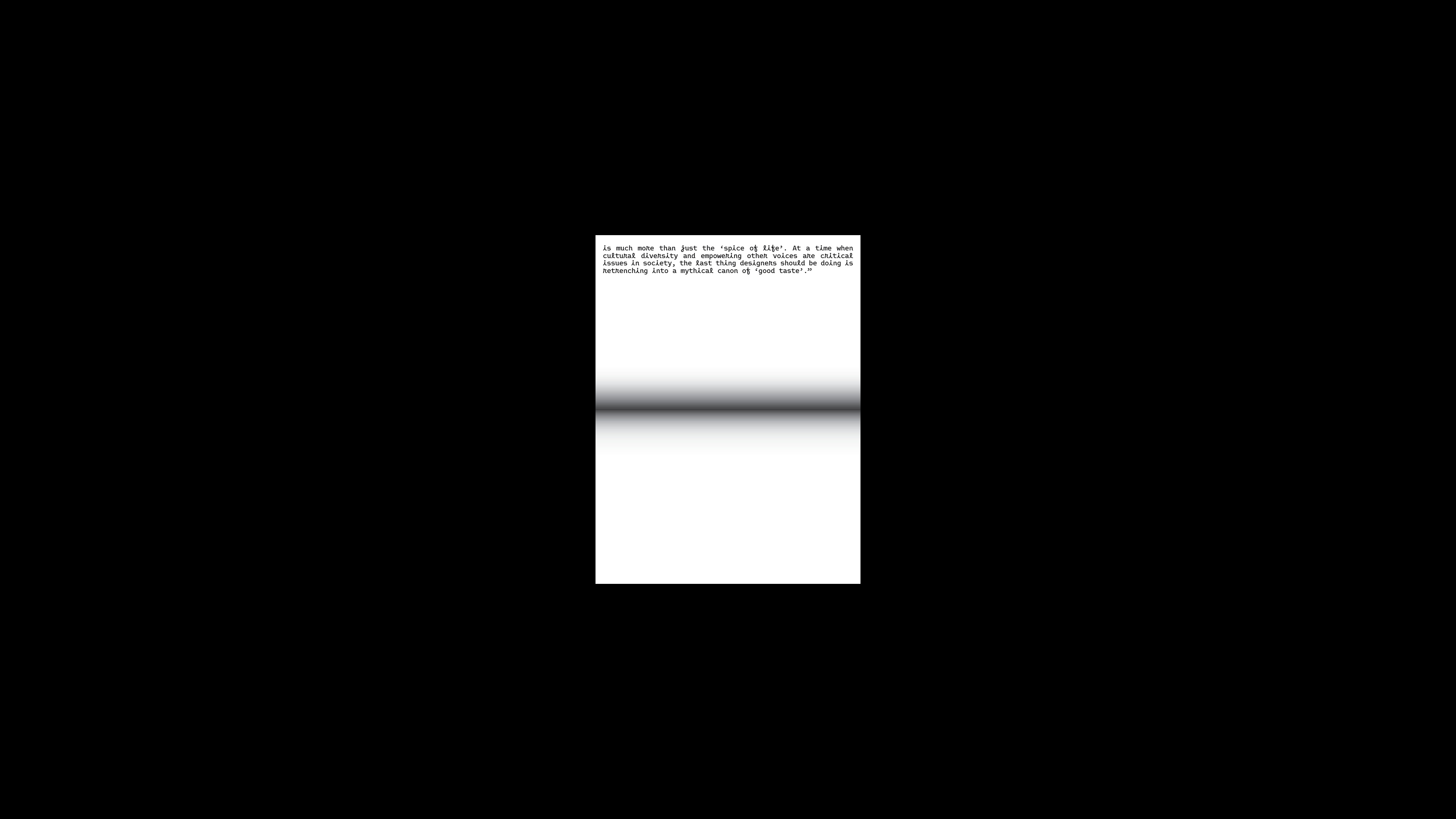 For the catalog project we continue to look into our topic of research. I chose to take a pass at analyzing ways in which new curriculums can be developed from post curriculums. I also chose to continue down a subversive path, this time attempting to subvert modernist education with something postmodern (something that is likey cliché at this point). In addition to the updated curriculum, I have included courses in the form of pieces of design and accompanying text that attempts to provide context beyond the visual form. This thinking stems from notions that works of design are often presented in a vacuum where they are reduced down to styles to be stolen. It is my hope that by including this context, each course offers a window into the ideas or historical implications that lead to the graphic/visual outputs. This also touches somewhat on a nonlinear ways of learning (an idea recently brought to my attention via Mindy Seu's guest lecture this past week).

I encourage you to use the slideshows above to choose a course, using the table of contents/shirt, and read the accompanying material.


Map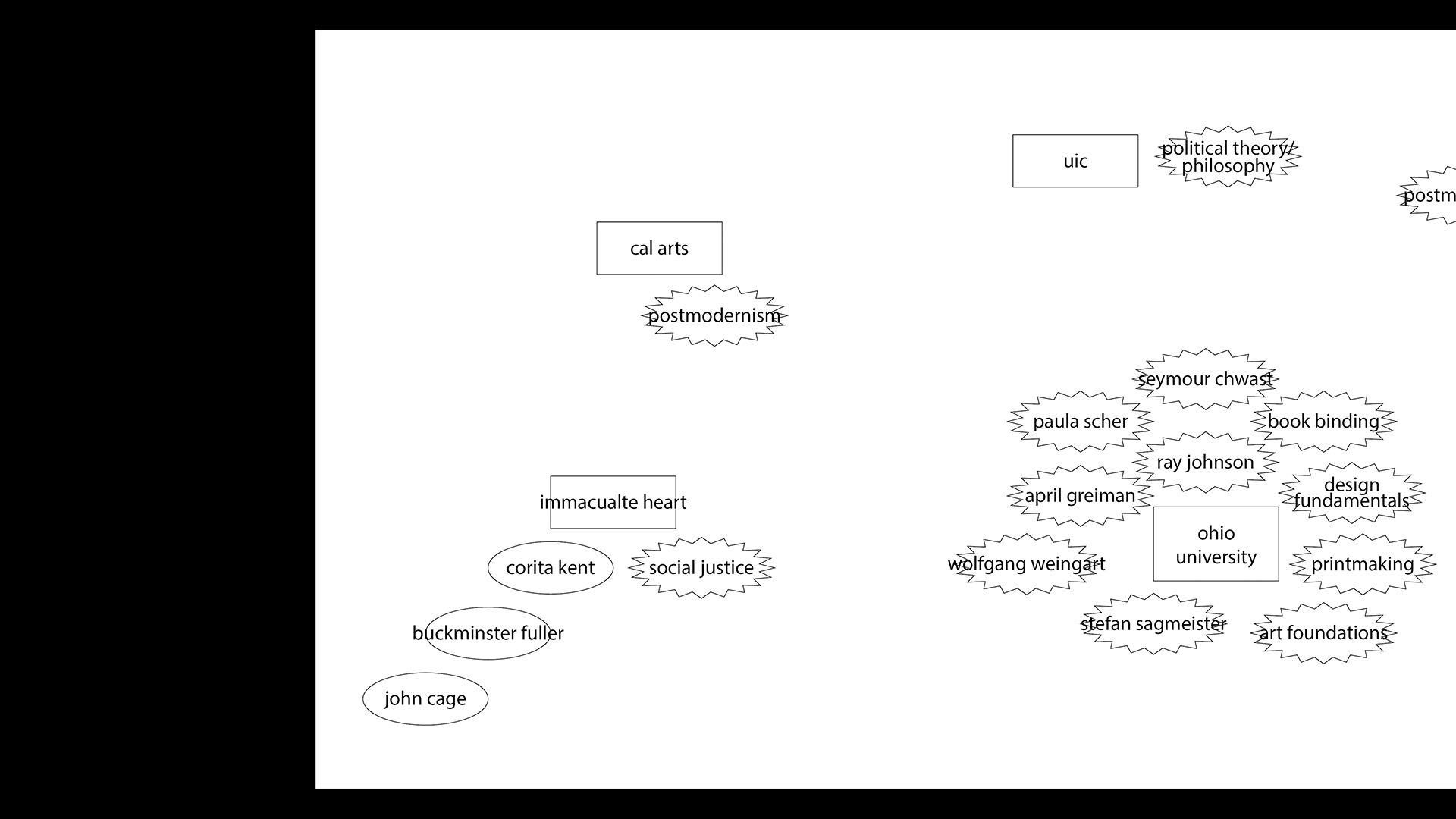 This map project is still a work in progress. At the time the shown visuals (slides 1 & 2) were created I was thinking about was of showing how ideas and methods of design production move between people and institutions. Right now it presents itself as a loose (very loose) mind map, but the hope is that it will take the form of a family tree or a pedigree chart. In our class we talked about what individuals/institutions should be included (a good amount are currently missing), as well as the notion that time changes institutions and that it may be worth trying to find a way to reflect that (something that may fair better if less institutions are being analyzed). All that said, I am also considering looking into independent modes of education (workshops, independent schools, self learning, etc.) as this may be a better way of analyzing how (design) education could/should move forward.

————— ————— ————— ————— ————— ————— ————— ————— ————— ————— ————— ————— ————— ————— ————— ————— ————— ————— ————— ————— ————— ————— ————— ————— ————— ————— ————— ————— ————— ————— ————— ————— ————— ————— ————— ————— ————— ————— ————— ————— ————— —————