Spring Semester 2021
————— ————— ————— ————— ————— ————— ————— ————— ————— ————— ————— ————— ————— ————— ————— ————— ————— ————— ————— ————— ————— ————— ————— ————— ————— ————— ————— ————— ————— ————— ————— ————— ————— ————— ————— ————— ————— ————— ————— ————— ————— —————

Midterm
Final

————— ————— ————— ————— ————— ————— ————— ————— ————— ————— ————— ————— ————— ————— ————— ————— ————— ————— ————— ————— ————— ————— ————— ————— ————— ————— ————— ————— ————— ————— ————— ————— ————— ————— ————— ————— ————— ————— ————— ————— ————— —————
//How do I define my interests?//
My area of interest lies in subversive, outside or non-traditional forms of education and how they can inform or create a new mode of design education or self-learning/teaching. We are living through a blurring of classroom and home due to the pandemic and I wonder if there is an opportunity to expand places of learning because of this.

Considering what it means to separate education from the university:
Is it possible to legitimize other modes of learning the practice of design both within and outside of the university?
Can technology, Creative Commons and peer to peer sharing of "classes/lessons" democratize our practice in a way that makes it more inclusive or provides more access?
Could you create something more localized? Is there a need for something more localized than public, city schools?
Could you create something that is more free/liquid in its ability to shift/change?

Considering more pluralistic approaches to design education within the university:
What happens if you throw out grades or what benefits are there to grading in a field that is more subjective than most?
Are there ways to reduce stultification or imposition of baggage upon students by the teacher?
What can be achieved through increased sharing of curricula amongst design educators?

I have been focusing more on research and content gathering so far in the hopes of strengthening conceptual skills before diving into formal exploration.

//How do I define my formal practice?//
I have found that while in the program >>> my body of work <<< has tended to embrace the following methods:
The use of distortion, manipulation or abstraction.
a tendency towards generative or digital elements.
The use of détournement or culture jamming.
The use of double-coding, mashup or collage.
the incorporation of tools that reduce my level of control.

//What outcomes happen when I am doing my best work?//
I find that i prefer my work most when it feels less polished or controlled. Something that feels more raw. I often find myself wanting to control everything or plan everything out ahead of time which can be good but also takes away from allowing a more free or gestural bend to my work.


Thesis work so far


So far I have....

Conducted some early formal exploration in response to The Ignorant Schoolmaster. I thought it may be nice to paint one or two of these on panel. These may also inform or be used as interstitial content within the publication discussed later. I am also wondering if this publication, other publications or even textbooks can function in the same way that the Télémaque did for Joesph Jacotot when teaching French to students that only spoke Flemish, while not sharing a common language.



Read Deschooling Society and considered creating a website that could function as a place for skill-exchange and peer-matching. Read Streetwork and thought about creating a truly public school that exists outside of classrooms. There was also a time in the semester where Pouya and I discussed the opportunity to create an entirely new school, or at least a model for one along with branding. These directions felt a little overwhelming for now, but are projects that I would like to pick up post-graduation.



Settled on the idea of producing a publication. I believe that this is something I could execute well within the scope of the semester. I am also wanting to include more publishing and publication design in my practice. And, I am looking to spend as much time with the risograph as I can this semester.

Decided that the publicaiton will consist of a reader, course content, a section for notes/musings on educaiton, and some way to integrate potential interviews (cassette? + download code?).

Collected content for a reader

The Ignorant Schoolmaster — The Ignorant One's Lesson (25 pages) and/or Reason Between Equals (30 pages)
The Undercommons — The University and The Undercommons (18 pages)
Deschooling Society — Learning Webs (32 pages)
Pedagogy of the Oppressed — Ch 2 (15 pages) and/or 3 (37 pages)
Teaching to Transgress — Confronting Class in the Classroom (12 pages)
Streetwork: The Exploding School — The Streetwork Teacher (7 pages)
Teaching as a Subversive Activity — The Inquiry Method (13 pages)
Total page count for reader : 122–149

Emailed educators/designers about contributing to the publicaiton in the form of an assignment and reading list while also leaving open an opporuntity for in interview/discussion on how practice informs or is informed by pedagogy.

32 emails sent, 15 responses received. Fingers crossed for more.
Most have agreed to or have submitted an assignment, and almost all have agreed to do some sort of audio interview/discussion.
If I find that I have too few assignments/courses then I will supplement by scraping Are.na.

Considered the overall form of the publication

Binding that feels less precious or more bottom-up —— perfect bound, wiro/spiral bound, or packaged in a binder.
Leaning toward binder as it can be updated, added to, or changed over time.
The binder will likely define the page size and push it toward somehting standard.
Use of different paper stock to define sections.
Printed on the risograph.
Audio component (intervews/discussions) included as a cassette (likey embeded in a chunk of foam or cardboard)
.5" for just tape, 1" with palstic shell, and somewhere inbetween for a tape with cardstock sleeve.

Foam is likely earser to source than cardbaord of the same thickness, but I prefer the ubiquity and aesthetic of corrugated cardboard.
Also considering a way to install the publication publically —— phone booth phone book style?

Looked at a few page sizes and considered how they fit on the page for printing on the risograph (this is if I do not go the binder route). If I do go the binder route, it will likely be letter sized sheets (or two-up on tabloid) printed to size if no bleed is necessary or tabloid sheets if there is a bleed (more likely than not).



Took an initial stab at the design of each section. This is a rough first pass. I am looking to implement a system where each section has a defined look and feel but can shift/change within the section. The layout of the reader section is just one idea, a further edit to this would be to increase the page size (shown here as a pocket book) in order to include full scans of the book pages (showing edges) with some sort of additional intervention (photos pulled from books based on education?). That said, I am thinking I will likely scrap this in favor of something else where the form is defined or dictated by the content. For example, the Paulo Freire piece on dialogue will likely focus on form that implies a back and forth discussion. ORRRRR a combination of the two. The second section (course assignments) is aiming to feel more like a manual (I need to get my hands on an old auto manual to push this section further). And the last section, which is stemming from a reading of Ivan Illich, is meant to drive readers to consider or to take note of things that can/want to learn, discuss, or teach. This section will also have blank pages for notes, and takes the form of a legal pad/notebook.


Sketched potential illustration for front and back covers.


Questions for faculty and peers
Models for similar (or different?) publications?
Thoughts on content?
Strategies for overcoming creative block?
Thoughts or strategies for installation of the piece?
Thoughts on ways to extrapolate this project post-graduation?

One thought would be to expand this into an online archive of some sort
Would any of you be interested in contributing?


Additional work
//DES 520 : Distant Composition//

>> Round 1 <<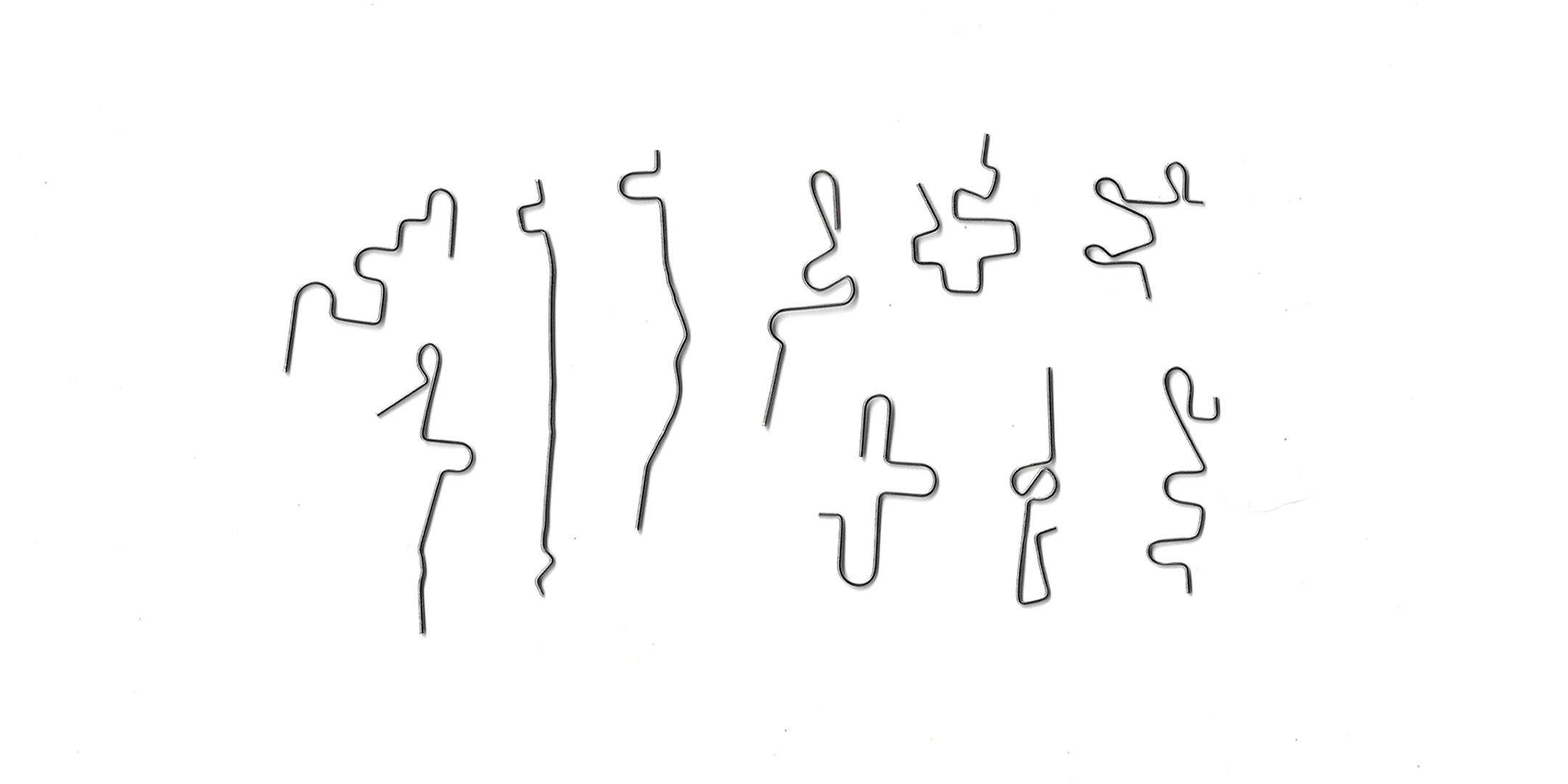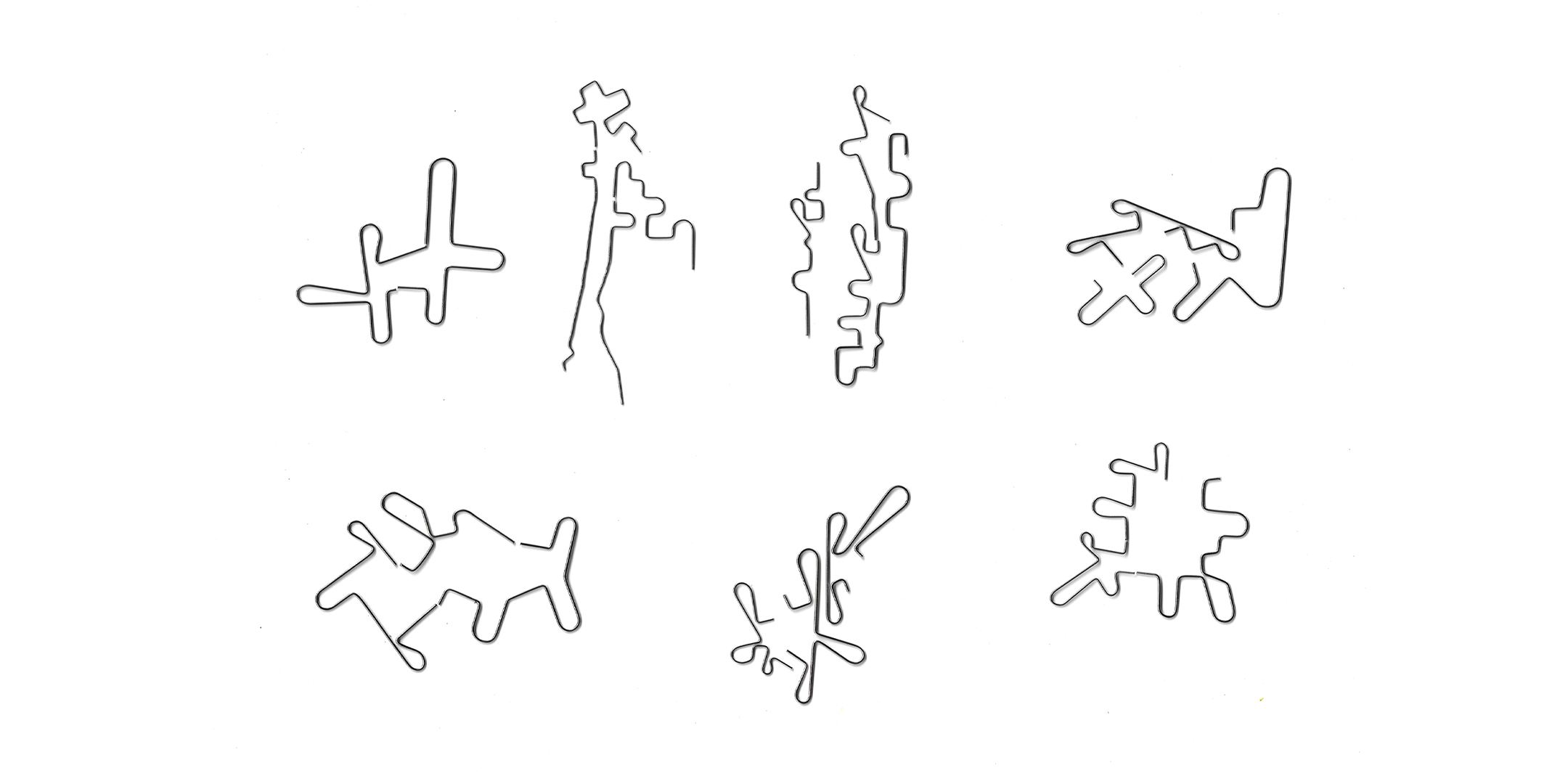 >> Round 2 <<

Made a clip generator tool using p5 do do some of the thinking for me.





>> Round 3 <<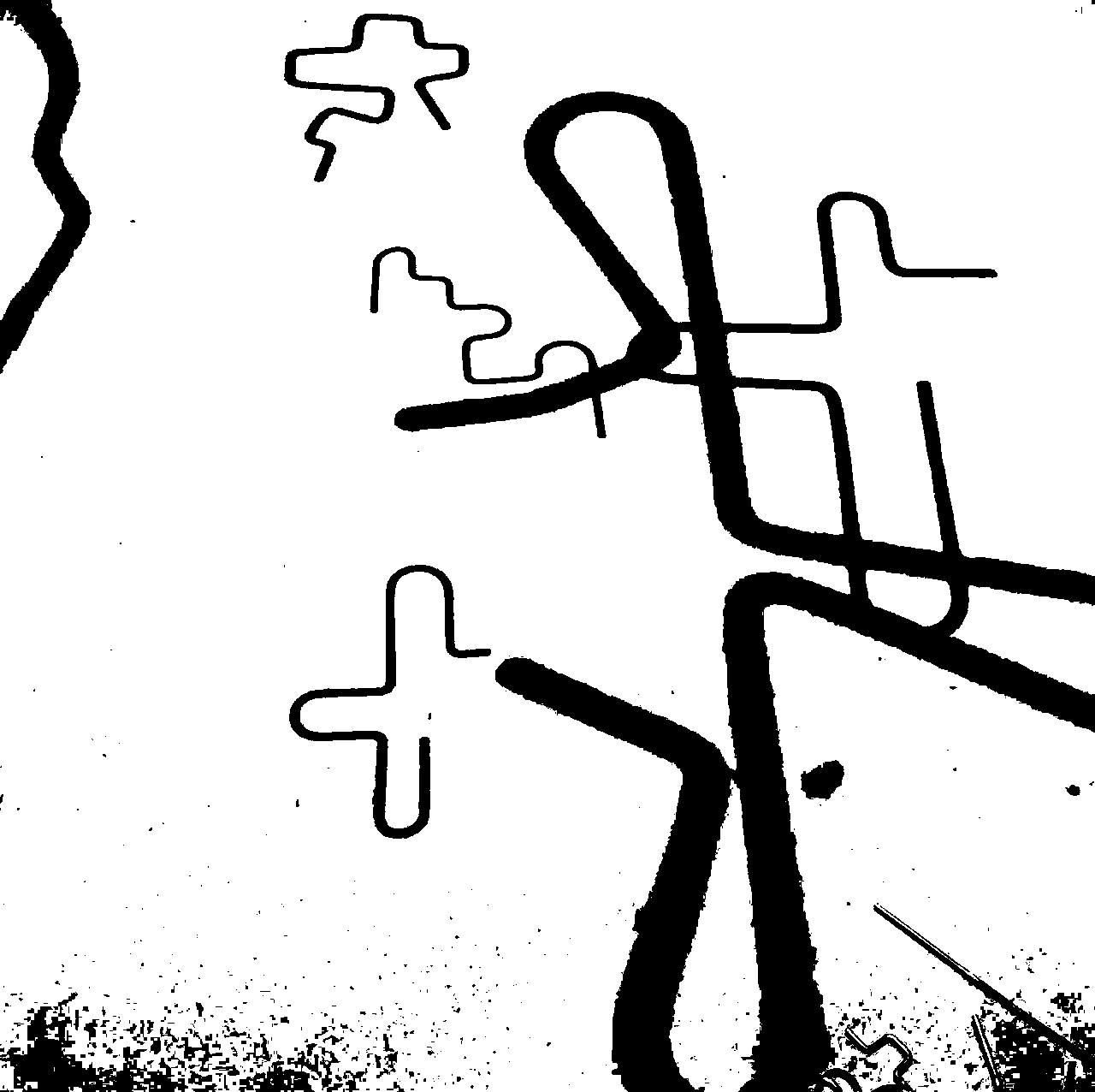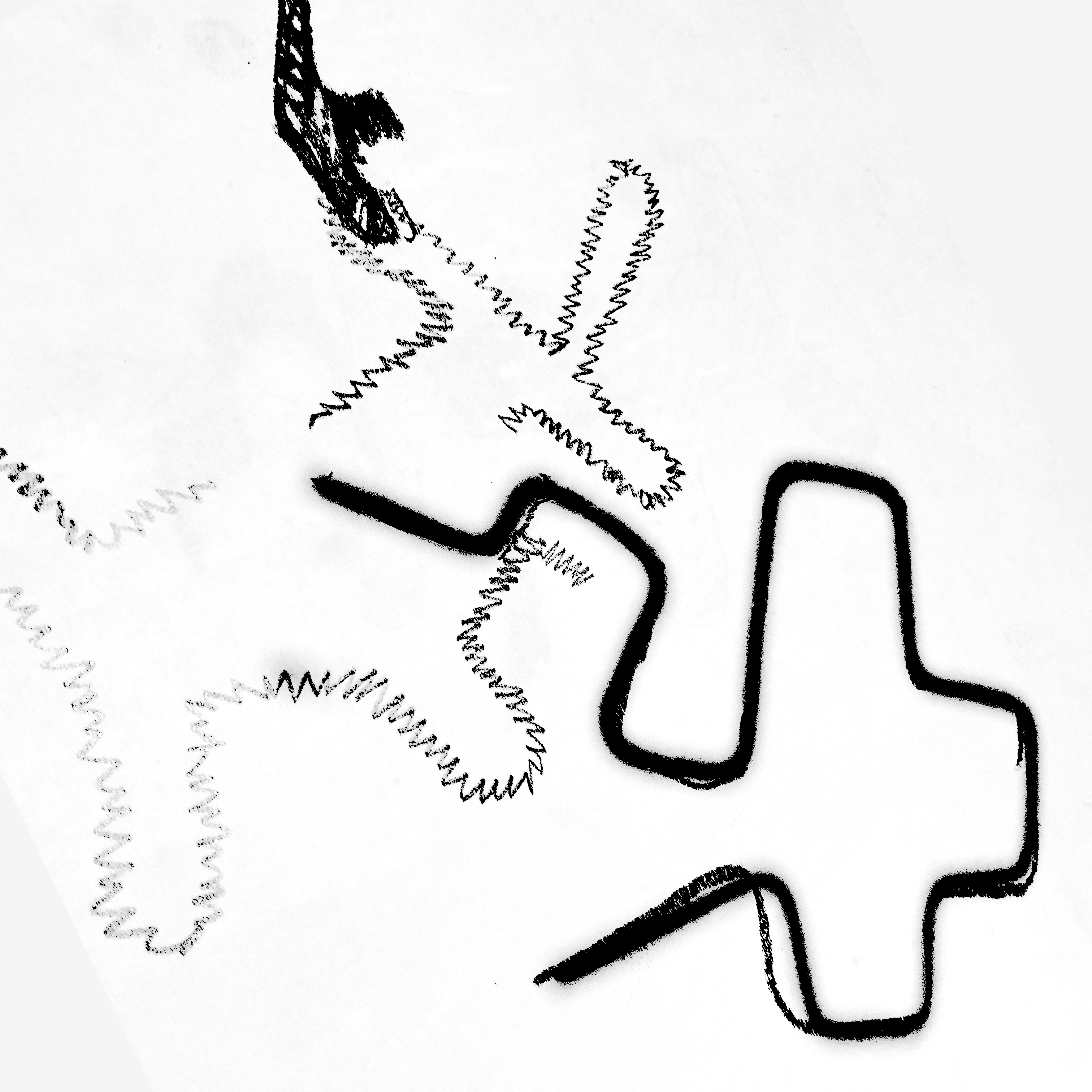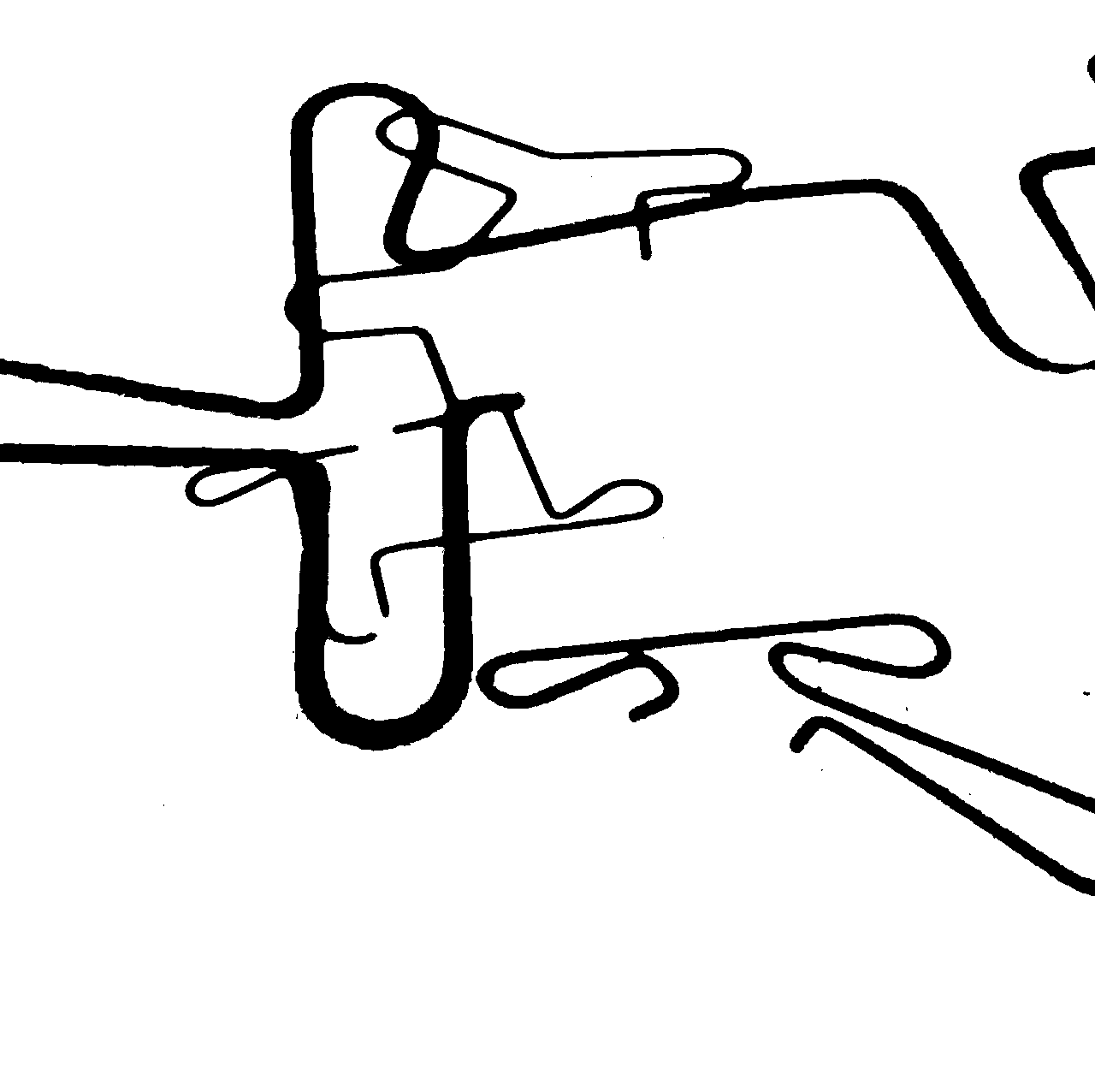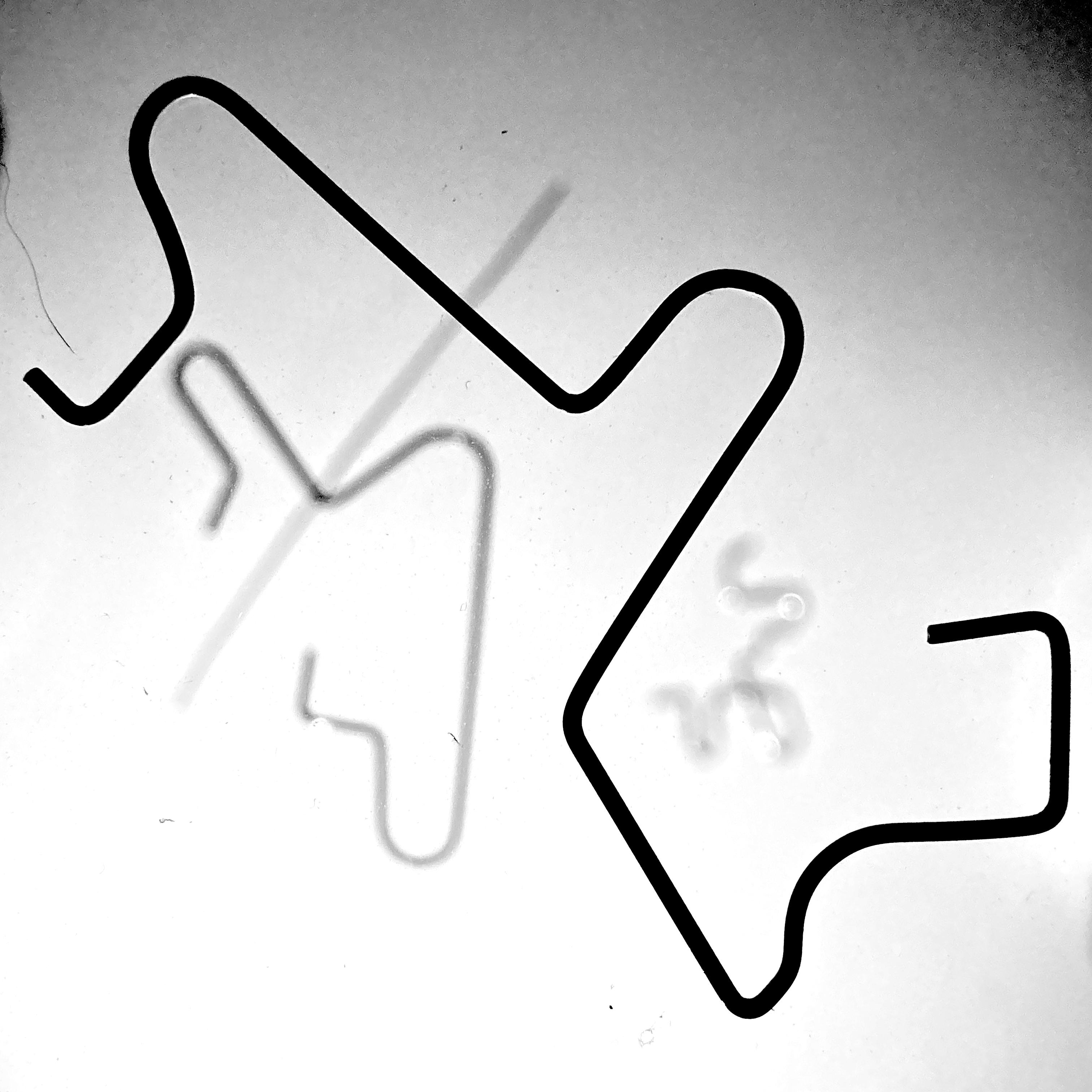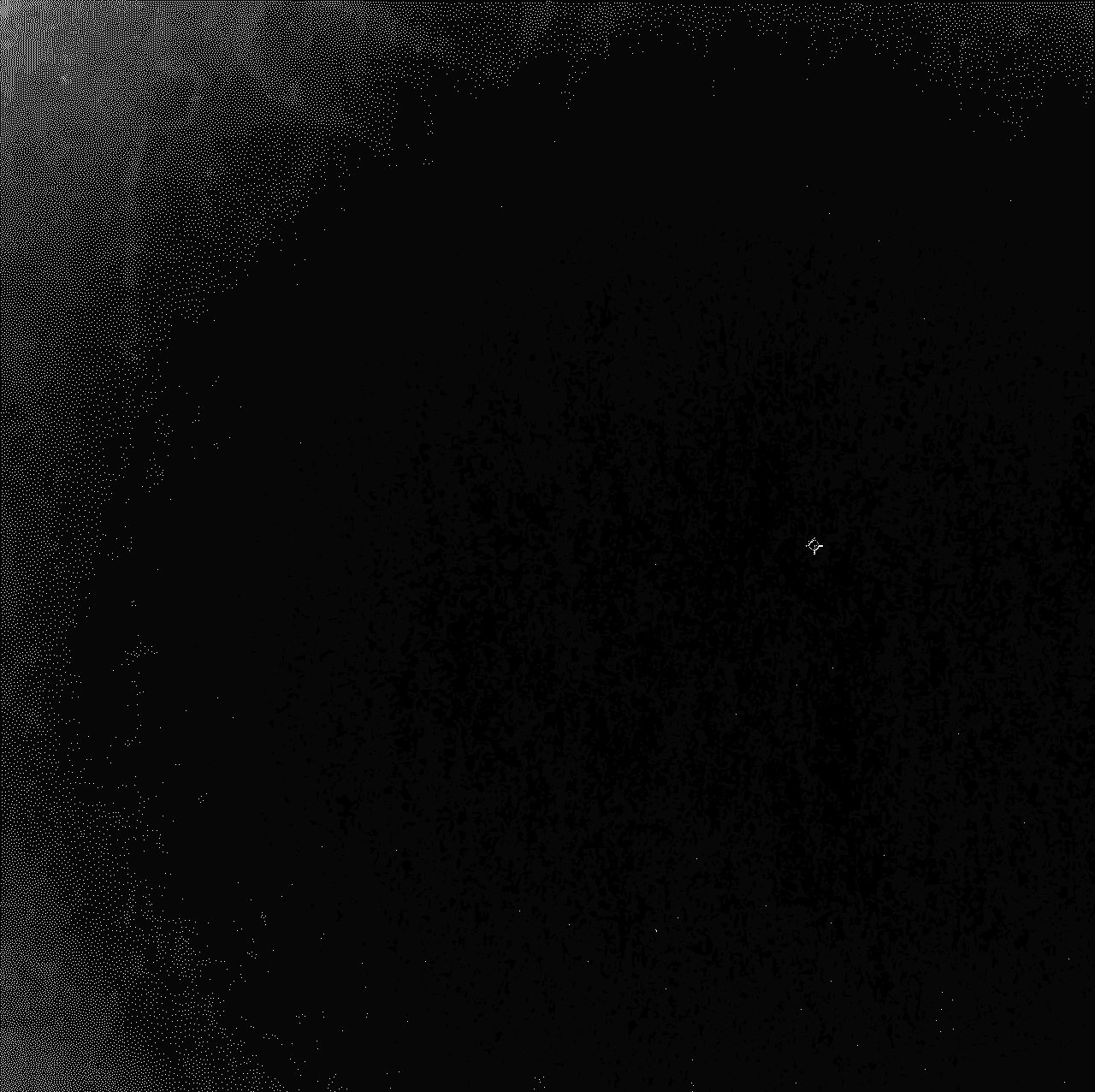 //ART 470 : Timefulness//



Moving image class about time. For our first crit I focused on trying to code a video piece in p5. This led me to think about what makes something a video and not just an animation. I decided to impose a predefined length on the piece and also leveraged the frame rate within the code. The benefit of producing video pieces in p5 is that they can be different in length and content, among other things, every time they are run (refresh to watch again). With p5 you also have the ability to have things operate differently based on things like date and time, something I am hoping to integrate into this piece. Click here to watch the video. Once the page loads please click within the browser window to enable sound.

//DES 170 : Color Theory//


I am also teaching one section of the color theory foundation class this semester. I found myself struggling with one of the earlier assignments, found color organization, so I decided to make a tool to help students place their found colors using hex codes. This tool was also used in class to discuss the difference between value & saturation and the difference between mixing color with light vs pigments.
————— ————— ————— ————— ————— ————— ————— ————— ————— ————— ————— ————— ————— ————— ————— ————— ————— ————— ————— ————— ————— ————— ————— ————— ————— ————— ————— ————— ————— ————— ————— ————— ————— ————— ————— ————— ————— ————— ————— ————— ————— —————