// Week 10 //


Monday 10/26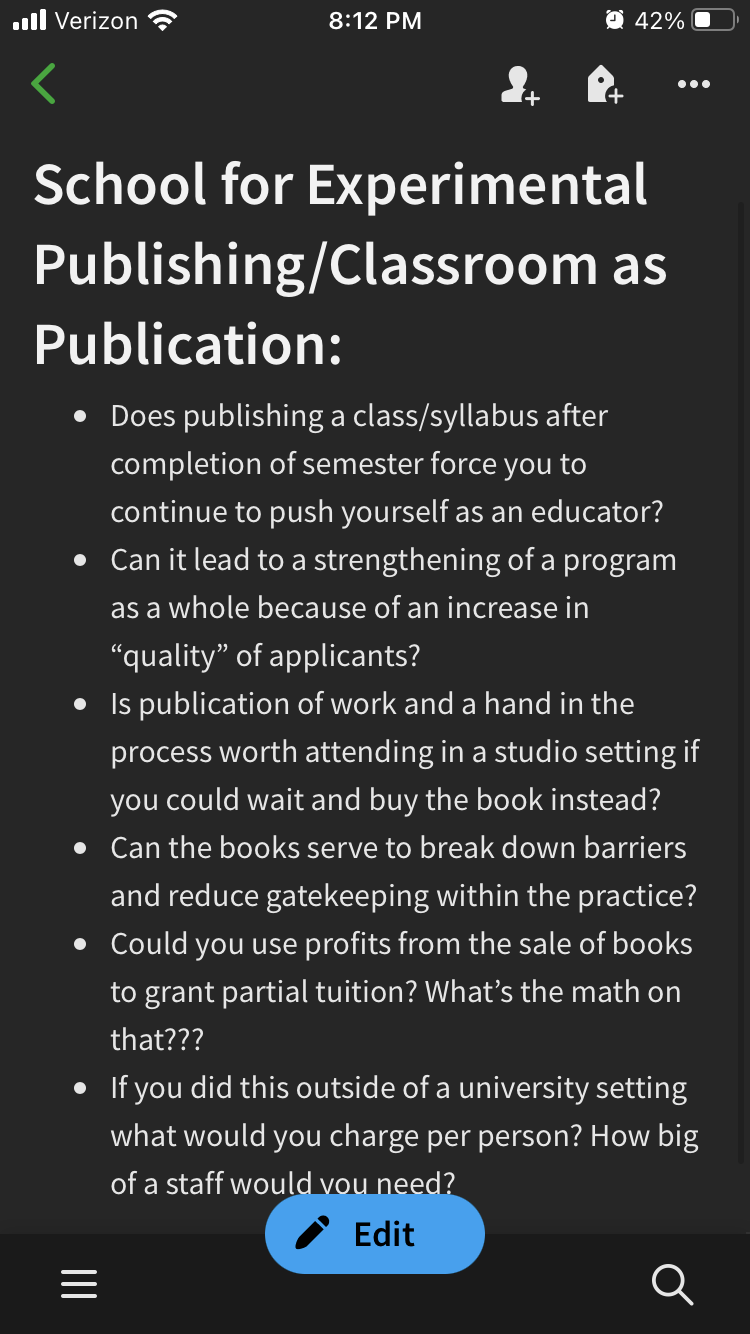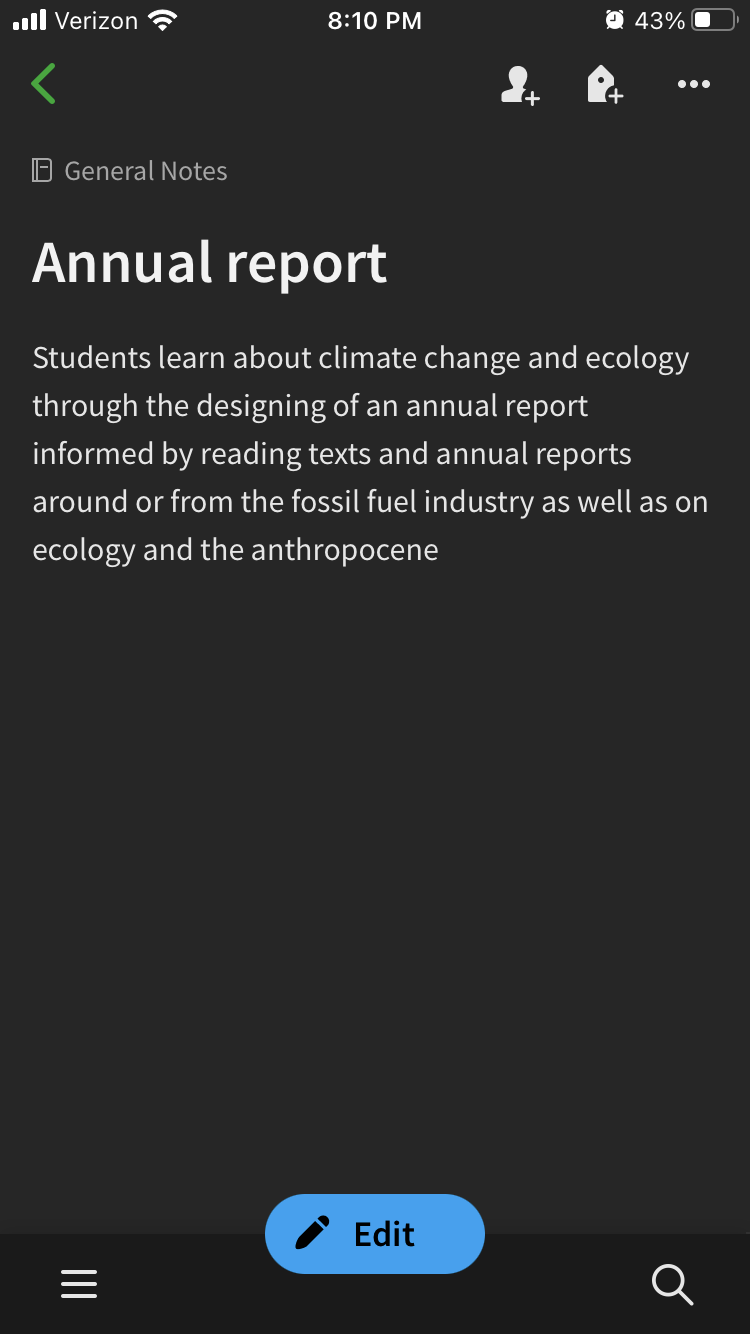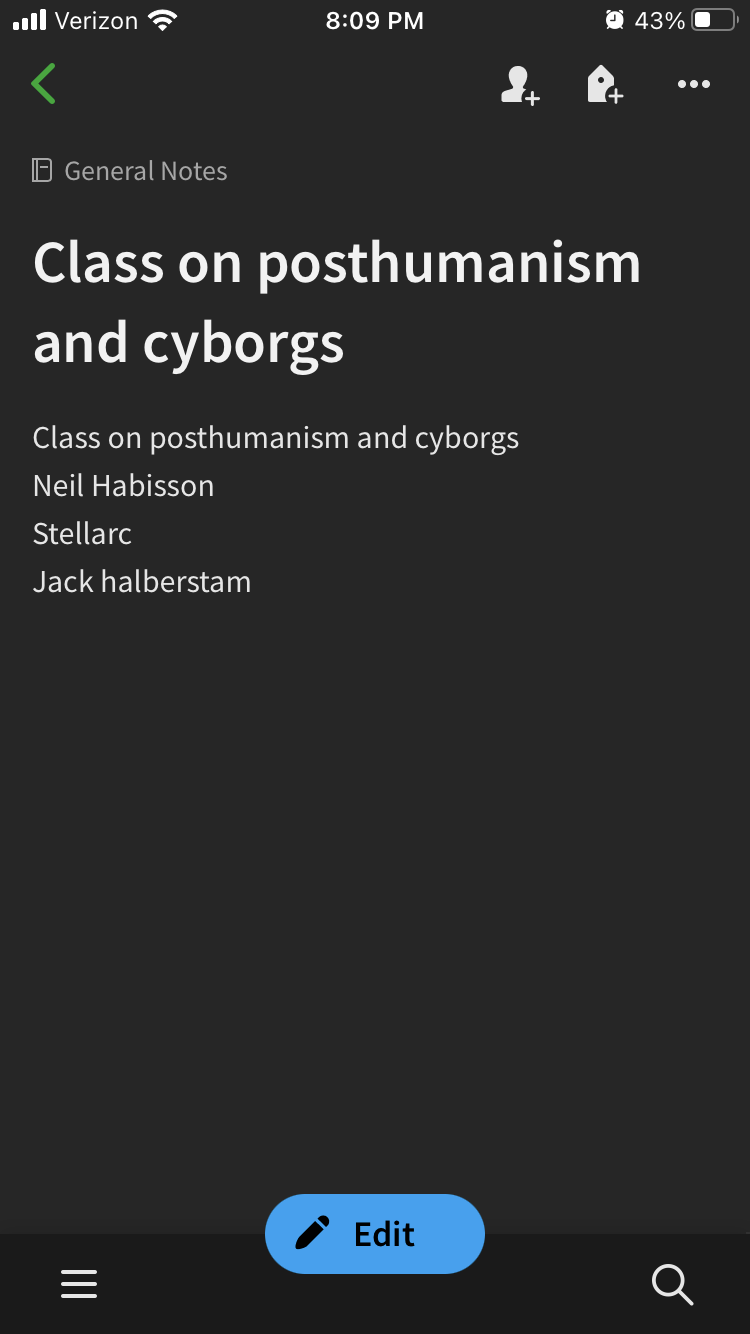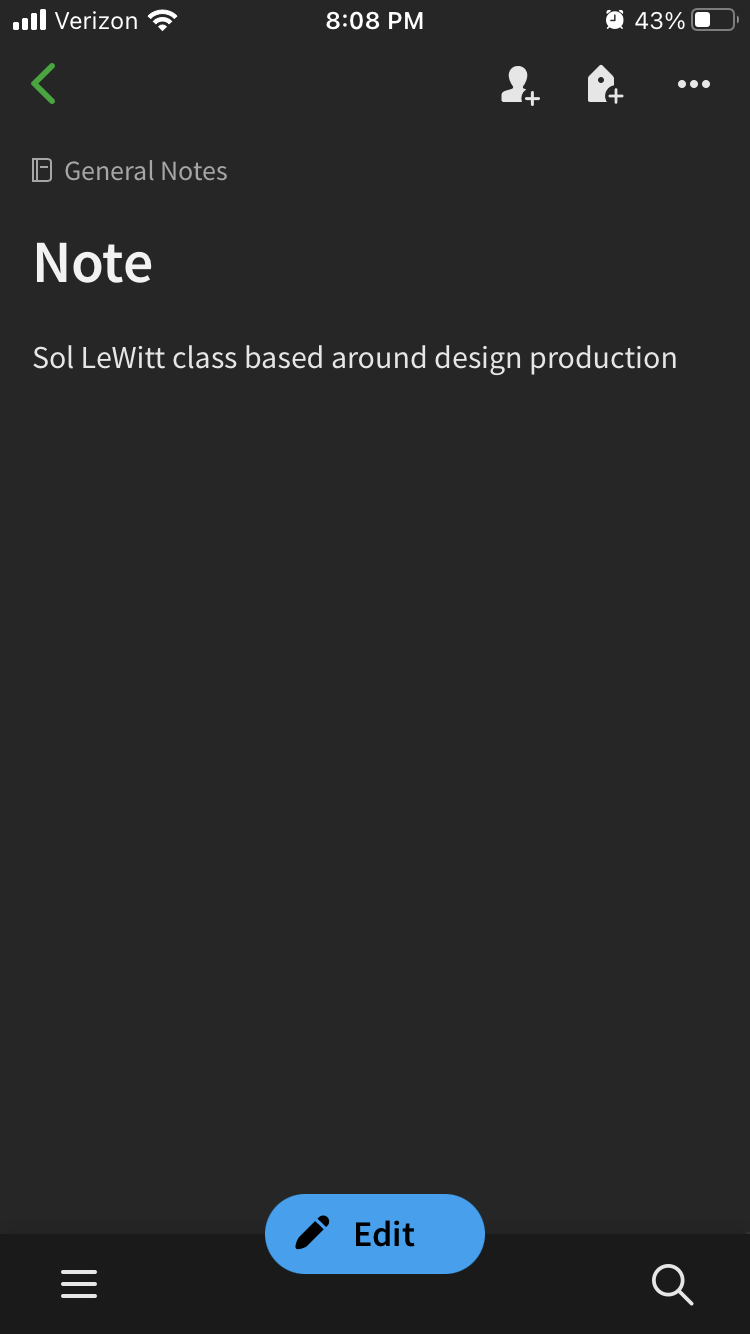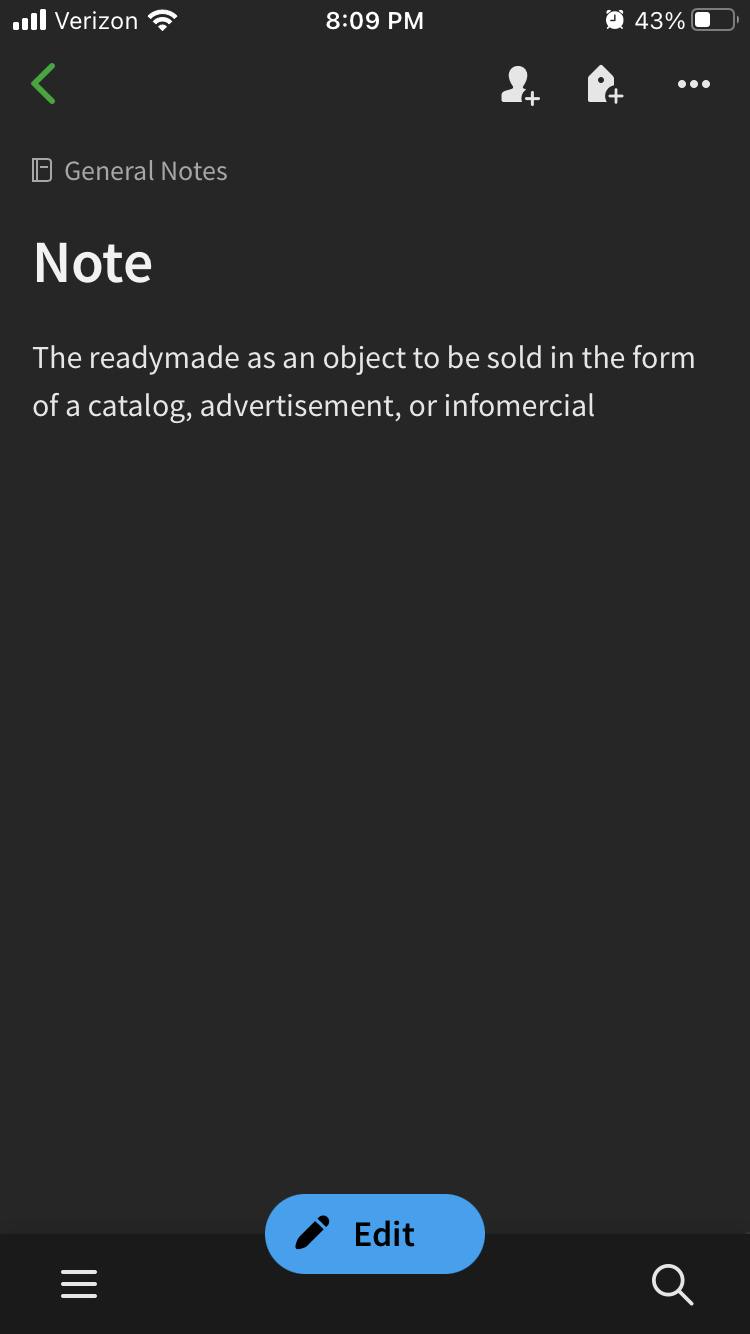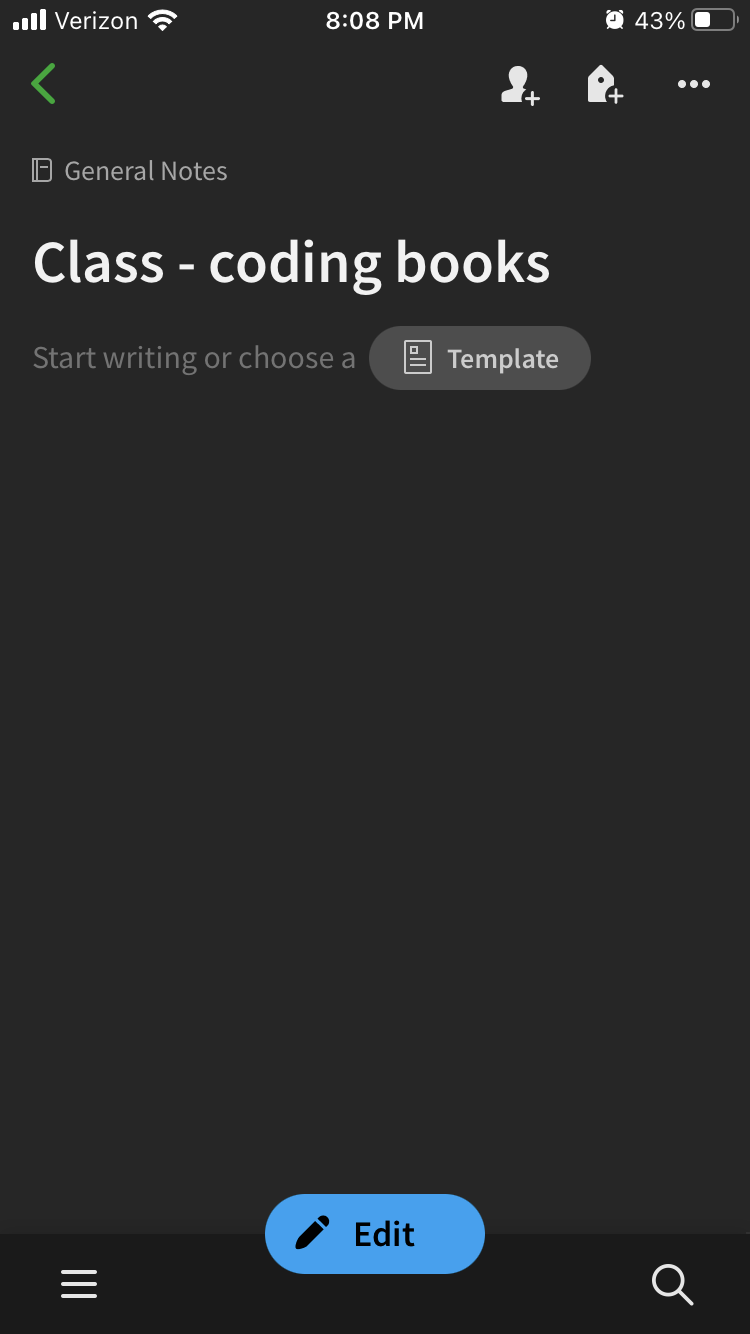 // Class Note Dump //
Workbook/class
Speculative twist on a syllabus
Interface
Course based on tools/techniques that teaches not to use adobe
Poster in notes app
Back up and do things off of the computer that are subversive ways of learning theses things we have to know.
Look directly at Bauhaus foundations courses
No on computer
Julia Chen — teaching kerning/space in composition with statues/objects/performance
How do you turn this into something to design?
What does the website/vending machine look like.

images allow for personal discovery of the idea rather than reading it

SPECULATIVE!

Once you have the curriculum, how do people find out about it.
Create a curriculum and do the assignments at the same time in order to design and text the curriculum?
Is the warped grid a thing in its own right?


Wednesday 10/28
!! PANIC ATTACK !! PANIC ATTACK !! PANIC ATTACK !! PANIC ATTACK !! PANIC ATTACK !! PANIC ATTACK !! PANIC ATTACK !! PANIC ATTACK !! PANIC ATTACK !! PANIC ATTACK !! PANIC ATTACK !! PANIC ATTACK !! PANIC ATTACK !! PANIC ATTACK !! PANIC ATTACK !! PANIC ATTACK !! PANIC ATTACK !! PANIC ATTACK !! PANIC ATTACK !! PANIC ATTACK !! PANIC ATTACK !! PANIC ATTACK !! PANIC ATTACK !! PANIC ATTACK !! PANIC ATTACK !! PANIC ATTACK !! PANIC ATTACK !! PANIC ATTACK !! PANIC ATTACK !! PANIC ATTACK !! PANIC ATTACK !! PANIC ATTACK !! PANIC ATTACK !! PANIC ATTACK !! PANIC ATTACK !! PANIC ATTACK !! PANIC ATTACK !! PANIC ATTACK !! PANIC ATTACK !! PANIC ATTACK !! PANIC ATTACK !! PANIC ATTACK !! PANIC ATTACK !! PANIC ATTACK !! PANIC ATTACK !! PANIC ATTACK !! PANIC ATTACK !! PANIC ATTACK !! PANIC ATTACK !! PANIC ATTACK !! PANIC ATTACK !! PANIC ATTACK !! PANIC ATTACK !! PANIC ATTACK !! PANIC ATTACK !! PANIC ATTACK !! PANIC ATTACK !! PANIC ATTACK !! PANIC ATTACK !! PANIC ATTACK !! PANIC ATTACK !! PANIC ATTACK !! PANIC ATTACK !! PANIC ATTACK !! PANIC ATTACK !! PANIC ATTACK !! PANIC ATTACK !! PANIC ATTACK !! PANIC ATTACK !! PANIC ATTACK !! PANIC ATTACK !! PANIC ATTACK !! PANIC ATTACK !! PANIC ATTACK !! PANIC ATTACK !! PANIC ATTACK !! PANIC ATTACK !! PANIC ATTACK !! PANIC ATTACK !! PANIC ATTACK !! PANIC ATTACK !! PANIC ATTACK !! PANIC ATTACK !! PANIC ATTACK !! PANIC ATTACK !! PANIC ATTACK !! PANIC ATTACK !! PANIC ATTACK !! PANIC ATTACK !! PANIC ATTACK !! PANIC ATTACK !! PANIC ATTACK !! PANIC ATTACK !! PANIC ATTACK !! PANIC ATTACK !! PANIC ATTACK !! PANIC ATTACK !! PANIC ATTACK !! PANIC ATTACK !! PANIC ATTACK !! PANIC ATTACK !! PANIC ATTACK !! PANIC ATTACK !! PANIC ATTACK !! PANIC ATTACK !! PANIC ATTACK !! PANIC ATTACK !! PANIC ATTACK !! PANIC ATTACK !! PANIC ATTACK !! PANIC ATTACK !! PANIC ATTACK !! PANIC ATTACK !! PANIC ATTACK !! PANIC ATTACK !! PANIC ATTACK !! PANIC ATTACK !! PANIC ATTACK !! PANIC ATTACK !! PANIC ATTACK !! PANIC ATTACK !! PANIC ATTACK !! PANIC ATTACK !! PANIC ATTACK !! PANIC ATTACK !! PANIC ATTACK !! PANIC ATTACK !! PANIC ATTACK !! PANIC ATTACK !! PANIC ATTACK !! PANIC ATTACK !! PANIC ATTACK !! PANIC ATTACK !! PANIC ATTACK !! PANIC ATTACK !! PANIC ATTACK !! PANIC ATTACK !! PANIC ATTACK !! PANIC ATTACK !! PANIC ATTACK !! PANIC ATTACK !! PANIC ATTACK !! PANIC ATTACK !! PANIC ATTACK !! PANIC ATTACK !! PANIC ATTACK !! PANIC ATTACK !! PANIC ATTACK !! PANIC ATTACK !! PANIC ATTACK !! PANIC ATTACK !! PANIC ATTACK !! PANIC ATTACK !! PANIC ATTACK !! PANIC ATTACK !! PANIC ATTACK !! PANIC ATTACK !! PANIC ATTACK !! PANIC ATTACK !! PANIC ATTACK !! PANIC ATTACK !! PANIC ATTACK !! PANIC ATTACK !! PANIC ATTACK !! PANIC ATTACK !! PANIC ATTACK !! PANIC ATTACK !! PANIC ATTACK !! PANIC ATTACK !! PANIC ATTACK !! PANIC ATTACK !! PANIC ATTACK !! PANIC ATTACK !! PANIC ATTACK !! PANIC ATTACK !! PANIC ATTACK !! PANIC ATTACK !! PANIC ATTACK !! PANIC ATTACK !! PANIC ATTACK
!! PANIC ATTACK !! PANIC ATTACK !! PANIC ATTACK !! PANIC ATTACK !! PANIC ATTACK !! PANIC ATTACK !! PANIC ATTACK !! PANIC ATTACK !! PANIC ATTACK !! PANIC ATTACK !! PANIC ATTACK !! PANIC ATTACK !! PANIC ATTACK !! PANIC ATTACK !! PANIC ATTACK !! PANIC ATTACK !! PANIC ATTACK !! PANIC ATTACK !! PANIC ATTACK !! PANIC ATTACK !! PANIC ATTACK !! PANIC ATTACK !! PANIC ATTACK !! PANIC ATTACK !! PANIC ATTACK !! PANIC ATTACK !! PANIC ATTACK !! PANIC ATTACK !! PANIC ATTACK !! PANIC ATTACK !! PANIC ATTACK !! PANIC ATTACK !! PANIC ATTACK !! PANIC ATTACK !! PANIC ATTACK !! PANIC ATTACK !! PANIC ATTACK !! PANIC ATTACK !! PANIC ATTACK !! PANIC ATTACK !! PANIC ATTACK !! PANIC ATTACK !! PANIC ATTACK !! PANIC ATTACK !! PANIC ATTACK !! PANIC ATTACK !! PANIC ATTACK !! PANIC ATTACK !! PANIC ATTACK !! PANIC ATTACK !! PANIC ATTACK !! PANIC ATTACK !! PANIC ATTACK !! PANIC ATTACK !! PANIC ATTACK !! PANIC ATTACK !! PANIC ATTACK !! PANIC ATTACK !! PANIC ATTACK !! PANIC ATTACK !! PANIC ATTACK !! PANIC ATTACK !! PANIC ATTACK !! PANIC ATTACK !! PANIC ATTACK !! PANIC ATTACK !! PANIC ATTACK !! PANIC ATTACK !! PANIC ATTACK !! PANIC ATTACK !! PANIC ATTACK !! PANIC ATTACK !! PANIC ATTACK !! PANIC ATTACK !! PANIC ATTACK !! PANIC ATTACK !! PANIC ATTACK !! PANIC ATTACK !! PANIC ATTACK !! PANIC ATTACK !! PANIC ATTACK !! PANIC ATTACK !! PANIC ATTACK !! PANIC ATTACK !! PANIC ATTACK !! PANIC ATTACK !! PANIC ATTACK !! PANIC ATTACK !! PANIC ATTACK !! PANIC ATTACK !! PANIC ATTACK !! PANIC ATTACK !! PANIC ATTACK !! PANIC ATTACK !! PANIC ATTACK !! PANIC ATTACK !! PANIC ATTACK !! PANIC ATTACK !! PANIC ATTACK !! PANIC ATTACK !! PANIC ATTACK !! PANIC ATTACK !! PANIC ATTACK !! PANIC ATTACK !! PANIC ATTACK !! PANIC ATTACK !! PANIC ATTACK !! PANIC ATTACK !! PANIC ATTACK !! PANIC ATTACK !! PANIC ATTACK !! PANIC ATTACK !! PANIC ATTACK !! PANIC ATTACK !! PANIC ATTACK !! PANIC ATTACK !! PANIC ATTACK !! PANIC ATTACK !! PANIC ATTACK !! PANIC ATTACK !! PANIC ATTACK !! PANIC ATTACK !! PANIC ATTACK !! PANIC ATTACK !! PANIC ATTACK !! PANIC ATTACK !! PANIC ATTACK !! PANIC ATTACK !! PANIC ATTACK !! PANIC ATTACK !! PANIC ATTACK !! PANIC ATTACK !! PANIC ATTACK !! PANIC ATTACK !! PANIC ATTACK !! PANIC ATTACK !! PANIC ATTACK !! PANIC ATTACK !! PANIC ATTACK !! PANIC ATTACK !! PANIC ATTACK !! PANIC ATTACK !! PANIC ATTACK !! PANIC ATTACK !! PANIC ATTACK !! PANIC ATTACK !! PANIC ATTACK !! PANIC ATTACK !! PANIC ATTACK !! PANIC ATTACK !! PANIC ATTACK !! PANIC ATTACK !! PANIC ATTACK !! PANIC ATTACK !! PANIC ATTACK !! PANIC ATTACK !! PANIC ATTACK !! PANIC ATTACK !! PANIC ATTACK !! PANIC ATTACK !! PANIC ATTACK !! PANIC ATTACK !! PANIC ATTACK !! PANIC ATTACK !! PANIC ATTACK !! PANIC ATTACK !! PANIC ATTACK !! PANIC ATTACK !! PANIC ATTACK !! PANIC ATTACK !! PANIC ATTACK !! PANIC ATTACK !! PANIC ATTACK !! PANIC ATTACK !! PANIC ATTACK !! PANIC ATTACK !! PANIC ATTACK !! PANIC ATTACK !! PANIC ATTACK !! PANIC ATTACK
!! PANIC ATTACK !! PANIC ATTACK !! PANIC ATTACK !! PANIC ATTACK !! PANIC ATTACK !! PANIC ATTACK !! PANIC ATTACK !! PANIC ATTACK !! PANIC ATTACK !! PANIC ATTACK !! PANIC ATTACK !! PANIC ATTACK !! PANIC ATTACK !! PANIC ATTACK !! PANIC ATTACK !! PANIC ATTACK !! PANIC ATTACK !! PANIC ATTACK !! PANIC ATTACK !! PANIC ATTACK !! PANIC ATTACK !! PANIC ATTACK !! PANIC ATTACK !! PANIC ATTACK !! PANIC ATTACK !! PANIC ATTACK !! PANIC ATTACK !! PANIC ATTACK !! PANIC ATTACK !! PANIC ATTACK !! PANIC ATTACK !! PANIC ATTACK !! PANIC ATTACK !! PANIC ATTACK !! PANIC ATTACK !! PANIC ATTACK !! PANIC ATTACK !! PANIC ATTACK !! PANIC ATTACK !! PANIC ATTACK !! PANIC ATTACK !! PANIC ATTACK !! PANIC ATTACK !! PANIC ATTACK !! PANIC ATTACK !! PANIC ATTACK !! PANIC ATTACK !! PANIC ATTACK !! PANIC ATTACK !! PANIC ATTACK !! PANIC ATTACK !! PANIC ATTACK !! PANIC ATTACK !! PANIC ATTACK !! PANIC ATTACK !! PANIC ATTACK !! PANIC ATTACK !! PANIC ATTACK !! PANIC ATTACK !! PANIC ATTACK !! PANIC ATTACK !! PANIC ATTACK !! PANIC ATTACK !! PANIC ATTACK !! PANIC ATTACK !! PANIC ATTACK !! PANIC ATTACK !! PANIC ATTACK !! PANIC ATTACK !! PANIC ATTACK !! PANIC ATTACK !! PANIC ATTACK !! PANIC ATTACK !! PANIC ATTACK !! PANIC ATTACK !! PANIC ATTACK !! PANIC ATTACK !! PANIC ATTACK !! PANIC ATTACK !! PANIC ATTACK !! PANIC ATTACK !! PANIC ATTACK !! PANIC ATTACK !! PANIC ATTACK !! PANIC ATTACK !! PANIC ATTACK !! PANIC ATTACK !! PANIC ATTACK !! PANIC ATTACK !! PANIC ATTACK !! PANIC ATTACK !! PANIC ATTACK !! PANIC ATTACK !! PANIC ATTACK !! PANIC ATTACK !! PANIC ATTACK !! PANIC ATTACK !! PANIC ATTACK !! PANIC ATTACK !! PANIC ATTACK !! PANIC ATTACK !! PANIC ATTACK !! PANIC ATTACK !! PANIC ATTACK !! PANIC ATTACK !! PANIC ATTACK !! PANIC ATTACK !! PANIC ATTACK !! PANIC ATTACK !! PANIC ATTACK !! PANIC ATTACK !! PANIC ATTACK !! PANIC ATTACK !! PANIC ATTACK !! PANIC ATTACK !! PANIC ATTACK !! PANIC ATTACK !! PANIC ATTACK !! PANIC ATTACK !! PANIC ATTACK !! PANIC ATTACK !! PANIC ATTACK !! PANIC ATTACK !! PANIC ATTACK !! PANIC ATTACK !! PANIC ATTACK !! PANIC ATTACK !! PANIC ATTACK !! PANIC ATTACK !! PANIC ATTACK !! PANIC ATTACK !! PANIC ATTACK !! PANIC ATTACK !! PANIC ATTACK !! PANIC ATTACK !! PANIC ATTACK !! PANIC ATTACK !! PANIC ATTACK !! PANIC ATTACK !! PANIC ATTACK !! PANIC ATTACK !! PANIC ATTACK !! PANIC ATTACK !! PANIC ATTACK !! PANIC ATTACK !! PANIC ATTACK !! PANIC ATTACK !! PANIC ATTACK !! PANIC ATTACK !! PANIC ATTACK !! PANIC ATTACK !! PANIC ATTACK !! PANIC ATTACK !! PANIC ATTACK !! PANIC ATTACK !! PANIC ATTACK !! PANIC ATTACK !! PANIC ATTACK !! PANIC ATTACK !! PANIC ATTACK !! PANIC ATTACK !! PANIC ATTACK !! PANIC ATTACK !! PANIC ATTACK !! PANIC ATTACK !! PANIC ATTACK !! PANIC ATTACK !! PANIC ATTACK !! PANIC ATTACK !! PANIC ATTACK !! PANIC ATTACK !! PANIC ATTACK !! PANIC ATTACK !! PANIC ATTACK !! PANIC ATTACK !! PANIC ATTACK !! PANIC ATTACK !! PANIC ATTACK !! PANIC ATTACK !! PANIC ATTACK



!! PANIC ATTACK !! PANIC ATTACK !! PANIC ATTACK !! PANIC ATTACK !! PANIC ATTACK !! PANIC ATTACK !! PANIC ATTACK !! PANIC ATTACK !! PANIC ATTACK !! PANIC ATTACK !! PANIC ATTACK !! PANIC ATTACK !! PANIC ATTACK !! PANIC ATTACK !! PANIC ATTACK !! PANIC ATTACK !! PANIC ATTACK !! PANIC ATTACK !! PANIC ATTACK !! PANIC ATTACK !! PANIC ATTACK !! PANIC ATTACK !! PANIC ATTACK !! PANIC ATTACK !! PANIC ATTACK !! PANIC ATTACK !! PANIC ATTACK !! PANIC ATTACK !! PANIC ATTACK !! PANIC ATTACK !! PANIC ATTACK !! PANIC ATTACK !! PANIC ATTACK !! PANIC ATTACK !! PANIC ATTACK !! PANIC ATTACK !! PANIC ATTACK !! PANIC ATTACK !! PANIC ATTACK !! PANIC ATTACK !! PANIC ATTACK !! PANIC ATTACK !! PANIC ATTACK !! PANIC ATTACK !! PANIC ATTACK !! PANIC ATTACK !! PANIC ATTACK !! PANIC ATTACK !! PANIC ATTACK !! PANIC ATTACK !! PANIC ATTACK !! PANIC ATTACK !! PANIC ATTACK !! PANIC ATTACK !! PANIC ATTACK !! PANIC ATTACK !! PANIC ATTACK !! PANIC ATTACK !! PANIC ATTACK !! PANIC ATTACK !! PANIC ATTACK !! PANIC ATTACK !! PANIC ATTACK !! PANIC ATTACK !! PANIC ATTACK !! PANIC ATTACK !! PANIC ATTACK !! PANIC ATTACK !! PANIC ATTACK !! PANIC ATTACK !! PANIC ATTACK !! PANIC ATTACK !! PANIC ATTACK !! PANIC ATTACK !! PANIC ATTACK !! PANIC ATTACK !! PANIC ATTACK !! PANIC ATTACK !! PANIC ATTACK !! PANIC ATTACK !! PANIC ATTACK !! PANIC ATTACK !! PANIC ATTACK !! PANIC ATTACK !! PANIC ATTACK !! PANIC ATTACK !! PANIC ATTACK !! PANIC ATTACK !! PANIC ATTACK !! PANIC ATTACK !! PANIC ATTACK !! PANIC ATTACK !! PANIC ATTACK !! PANIC ATTACK !! PANIC ATTACK !! PANIC ATTACK !! PANIC ATTACK !! PANIC ATTACK !! PANIC ATTACK !! PANIC ATTACK !! PANIC ATTACK !! PANIC ATTACK !! PANIC ATTACK !! PANIC ATTACK !! PANIC ATTACK !! PANIC ATTACK !! PANIC ATTACK !! PANIC ATTACK !! PANIC ATTACK !! PANIC ATTACK !! PANIC ATTACK !! PANIC ATTACK !! PANIC ATTACK !! PANIC ATTACK !! PANIC ATTACK !! PANIC ATTACK !! PANIC ATTACK !! PANIC ATTACK !! PANIC ATTACK !! PANIC ATTACK !! PANIC ATTACK !! PANIC ATTACK !! PANIC ATTACK !! PANIC ATTACK !! PANIC ATTACK !! PANIC ATTACK !! PANIC ATTACK !! PANIC ATTACK !! PANIC ATTACK !! PANIC ATTACK !! PANIC ATTACK !! PANIC ATTACK !! PANIC ATTACK !! PANIC ATTACK !! PANIC ATTACK !! PANIC ATTACK !! PANIC ATTACK !! PANIC ATTACK !! PANIC ATTACK !! PANIC ATTACK !! PANIC ATTACK !! PANIC ATTACK !! PANIC ATTACK !! PANIC ATTACK !! PANIC ATTACK !! PANIC ATTACK !! PANIC ATTACK !! PANIC ATTACK !! PANIC ATTACK !! PANIC ATTACK !! PANIC ATTACK !! PANIC ATTACK !! PANIC ATTACK !! PANIC ATTACK !! PANIC ATTACK !! PANIC ATTACK !! PANIC ATTACK !! PANIC ATTACK !! PANIC ATTACK !! PANIC ATTACK !! PANIC ATTACK !! PANIC ATTACK !! PANIC ATTACK !! PANIC ATTACK !! PANIC ATTACK !! PANIC ATTACK !! PANIC ATTACK !! PANIC ATTACK !! PANIC ATTACK !! PANIC ATTACK !! PANIC ATTACK !! PANIC ATTACK !! PANIC ATTACK !! PANIC ATTACK !! PANIC ATTACK !! PANIC ATTACK !! PANIC ATTACK !! PANIC ATTACK !! PANIC ATTACK !! PANIC ATTACK

!! PANIC ATTACK !! PANIC ATTACK !! PANIC ATTACK !! PANIC ATTACK !! PANIC ATTACK !! PANIC ATTACK !! PANIC ATTACK !! PANIC ATTACK !! PANIC ATTACK !! PANIC ATTACK !! PANIC ATTACK !! PANIC ATTACK !! PANIC ATTACK !! PANIC ATTACK !! PANIC ATTACK !! PANIC ATTACK !! PANIC ATTACK !! PANIC ATTACK !! PANIC ATTACK !! PANIC ATTACK !! PANIC ATTACK !! PANIC ATTACK !! PANIC ATTACK !! PANIC ATTACK !! PANIC ATTACK !! PANIC ATTACK !! PANIC ATTACK !! PANIC ATTACK !! PANIC ATTACK !! PANIC ATTACK !! PANIC ATTACK !! PANIC ATTACK !! PANIC ATTACK !! PANIC ATTACK !! PANIC ATTACK !! PANIC ATTACK !! PANIC ATTACK !! PANIC ATTACK !! PANIC ATTACK !! PANIC ATTACK !! PANIC ATTACK !! PANIC ATTACK !! PANIC ATTACK !! PANIC ATTACK !! PANIC ATTACK !! PANIC ATTACK !! PANIC ATTACK !! PANIC ATTACK !! PANIC ATTACK !! PANIC ATTACK !! PANIC ATTACK !! PANIC ATTACK !! PANIC ATTACK !! PANIC ATTACK !! PANIC ATTACK !! PANIC ATTACK !! PANIC ATTACK !! PANIC ATTACK !! PANIC ATTACK !! PANIC ATTACK !! PANIC ATTACK !! PANIC ATTACK !! PANIC ATTACK !! PANIC ATTACK !! PANIC ATTACK !! PANIC ATTACK !! PANIC ATTACK !! PANIC ATTACK !! PANIC ATTACK !! PANIC ATTACK !! PANIC ATTACK !! PANIC ATTACK !! PANIC ATTACK !! PANIC ATTACK !! PANIC ATTACK !! PANIC ATTACK !! PANIC ATTACK !! PANIC ATTACK !! PANIC ATTACK !! PANIC ATTACK !! PANIC ATTACK !! PANIC ATTACK !! PANIC ATTACK !! PANIC ATTACK !! PANIC ATTACK !! PANIC ATTACK !! PANIC ATTACK !! PANIC ATTACK !! PANIC ATTACK !! PANIC ATTACK !! PANIC ATTACK !! PANIC ATTACK !! PANIC ATTACK !! PANIC ATTACK !! PANIC ATTACK !! PANIC ATTACK !! PANIC ATTACK !! PANIC ATTACK !! PANIC ATTACK !! PANIC ATTACK !! PANIC ATTACK !! PANIC ATTACK !! PANIC ATTACK !! PANIC ATTACK !! PANIC ATTACK !! PANIC ATTACK !! PANIC ATTACK !! PANIC ATTACK !! PANIC ATTACK !! PANIC ATTACK !! PANIC ATTACK !! PANIC ATTACK !! PANIC ATTACK !! PANIC ATTACK !! PANIC ATTACK !! PANIC ATTACK !! PANIC ATTACK !! PANIC ATTACK !! PANIC ATTACK !! PANIC ATTACK !! PANIC ATTACK !! PANIC ATTACK !! PANIC ATTACK !! PANIC ATTACK !! PANIC ATTACK !! PANIC ATTACK !! PANIC ATTACK !! PANIC ATTACK !! PANIC ATTACK !! PANIC ATTACK !! PANIC ATTACK !! PANIC ATTACK !! PANIC ATTACK !! PANIC ATTACK !! PANIC ATTACK !! PANIC ATTACK !! PANIC ATTACK !! PANIC ATTACK !! PANIC ATTACK !! PANIC ATTACK !! PANIC ATTACK !! PANIC ATTACK !! PANIC ATTACK !! PANIC ATTACK !! PANIC ATTACK !! PANIC ATTACK !! PANIC ATTACK !! PANIC ATTACK !! PANIC ATTACK !! PANIC ATTACK !! PANIC ATTACK !! PANIC ATTACK !! PANIC ATTACK !! PANIC ATTACK !! PANIC ATTACK !! PANIC ATTACK !! PANIC ATTACK !! PANIC ATTACK !! PANIC ATTACK !! PANIC ATTACK !! PANIC ATTACK !! PANIC ATTACK !! PANIC ATTACK !! PANIC ATTACK !! PANIC ATTACK !! PANIC ATTACK !! PANIC ATTACK !! PANIC ATTACK !! PANIC ATTACK !! PANIC ATTACK !! PANIC ATTACK !! PANIC ATTACK !! PANIC ATTACK !! PANIC ATTACK !! PANIC ATTACK !! PANIC ATTACK !! PANIC ATTACK !! PANIC ATTACK !! PANIC ATTACK !! PANIC ATTACK

!! PANIC ATTACK !! PANIC ATTACK !! PANIC ATTACK !! PANIC ATTACK !! PANIC ATTACK !! PANIC ATTACK !! PANIC ATTACK !! PANIC ATTACK !! PANIC ATTACK !! PANIC ATTACK !! PANIC ATTACK !! PANIC ATTACK !! PANIC ATTACK !! PANIC ATTACK !! PANIC ATTACK !! PANIC ATTACK !! PANIC ATTACK !! PANIC ATTACK !! PANIC ATTACK !! PANIC ATTACK !! PANIC ATTACK !! PANIC ATTACK !! PANIC ATTACK !! PANIC ATTACK !! PANIC ATTACK !! PANIC ATTACK !! PANIC ATTACK !! PANIC ATTACK !! PANIC ATTACK !! PANIC ATTACK !! PANIC ATTACK !! PANIC ATTACK !! PANIC ATTACK !! PANIC ATTACK !! PANIC ATTACK !! PANIC ATTACK !! PANIC ATTACK !! PANIC ATTACK !! PANIC ATTACK !! PANIC ATTACK !! PANIC ATTACK !! PANIC ATTACK !! PANIC ATTACK !! PANIC ATTACK !! PANIC ATTACK !! PANIC ATTACK !! PANIC ATTACK !! PANIC ATTACK !! PANIC ATTACK !! PANIC ATTACK !! PANIC ATTACK !! PANIC ATTACK !! PANIC ATTACK !! PANIC ATTACK !! PANIC ATTACK !! PANIC ATTACK !! PANIC ATTACK !! PANIC ATTACK !! PANIC ATTACK !! PANIC ATTACK !! PANIC ATTACK !! PANIC ATTACK !! PANIC ATTACK !! PANIC ATTACK !! PANIC ATTACK !! PANIC ATTACK !! PANIC ATTACK !! PANIC ATTACK !! PANIC ATTACK !! PANIC ATTACK !! PANIC ATTACK !! PANIC ATTACK !! PANIC ATTACK !! PANIC ATTACK !! PANIC ATTACK !! PANIC ATTACK !! PANIC ATTACK !! PANIC ATTACK !! PANIC ATTACK !! PANIC ATTACK !! PANIC ATTACK !! PANIC ATTACK !! PANIC ATTACK !! PANIC ATTACK !! PANIC ATTACK !! PANIC ATTACK !! PANIC ATTACK !! PANIC ATTACK !! PANIC ATTACK !! PANIC ATTACK !! PANIC ATTACK !! PANIC ATTACK !! PANIC ATTACK !! PANIC ATTACK !! PANIC ATTACK !! PANIC ATTACK !! PANIC ATTACK !! PANIC ATTACK !! PANIC ATTACK !! PANIC ATTACK !! PANIC ATTACK !! PANIC ATTACK !! PANIC ATTACK !! PANIC ATTACK !! PANIC ATTACK !! PANIC ATTACK !! PANIC ATTACK !! PANIC ATTACK !! PANIC ATTACK !! PANIC ATTACK !! PANIC ATTACK !! PANIC ATTACK !! PANIC ATTACK !! PANIC ATTACK !! PANIC ATTACK !! PANIC ATTACK !! PANIC ATTACK !! PANIC ATTACK !! PANIC ATTACK !! PANIC ATTACK !! PANIC ATTACK !! PANIC ATTACK !! PANIC ATTACK !! PANIC ATTACK !! PANIC ATTACK !! PANIC ATTACK !! PANIC ATTACK !! PANIC ATTACK !! PANIC ATTACK !! PANIC ATTACK !! PANIC ATTACK !! PANIC ATTACK !! PANIC ATTACK !! PANIC ATTACK !! PANIC ATTACK !! PANIC ATTACK !! PANIC ATTACK !! PANIC ATTACK !! PANIC ATTACK !! PANIC ATTACK !! PANIC ATTACK !! PANIC ATTACK !! PANIC ATTACK !! PANIC ATTACK !! PANIC ATTACK !! PANIC ATTACK !! PANIC ATTACK !! PANIC ATTACK !! PANIC ATTACK !! PANIC ATTACK !! PANIC ATTACK !! PANIC ATTACK !! PANIC ATTACK !! PANIC ATTACK !! PANIC ATTACK !! PANIC ATTACK !! PANIC ATTACK !! PANIC ATTACK !! PANIC ATTACK !! PANIC ATTACK !! PANIC ATTACK !! PANIC ATTACK !! PANIC ATTACK !! PANIC ATTACK !! PANIC ATTACK !! PANIC ATTACK !! PANIC ATTACK !! PANIC ATTACK !! PANIC ATTACK !! PANIC ATTACK !! PANIC ATTACK !! PANIC ATTACK !! PANIC ATTACK !! PANIC ATTACK !! PANIC ATTACK !! PANIC ATTACK !! PANIC ATTACK !! PANIC ATTACK !! PANIC ATTACK !! PANIC ATTACK


// Cheryl Therapy Session Notes //
What brings me joy and validation?
Teaching through making
Focus thesis on making
Counseling center > Wait times short
Finding way through making
Learning through making
Sewing machine
Paper and scissors
Marker and paper
Don't worry about meaning